You can count on us for promptness when your Belmont business needs a commercial emergency electrician.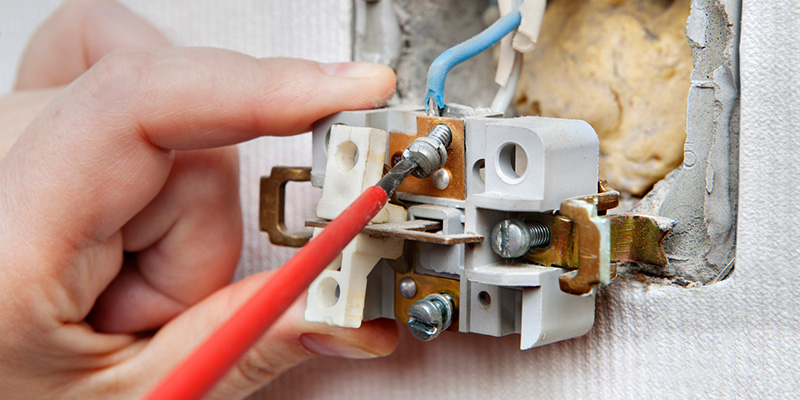 The good news when your electrical system goes down at your Belmont, North Carolina company is that your power bill will be lower. The bad news is your savings will probably be eaten up, and more, by the costs involving the loss of production. But here's more good news – you have a commercial emergency electrician ready to get you up and running again quickly. Here at Lamm Electric, we know that being in the dark is more than scary. It costs you money and could be putting your business and staff at risk. We respond promptly and send one of our technicians with more than 20 years of experience to diagnose and make repairs as quickly as possible.
You don't have to be completely without power to call on our commercial emergency electricians. We know it is also an emergency if your electricity is spotty or unreliable. You fear that there is an issue that could harm your sensitive electronics or pose an electrical fire risk. You have too much invested in your company to take a chance by waiting for days or even hours for someone to arrive to help.
We also consider it an emergency when your electrical problem involves the HVAC system because if you can't keep your building comfortable, the law dictates you can't make your staff work under those conditions. Before you send them home, call on us, and we'll send over a commercial emergency electrician to get the situation under control quickly, so they can get back to work instead.
Feel free to call us whenever you have an electrical issue at your business. Our office staff will listen to your concerns and let you know if what you are experiencing is of an emergency nature, and if so, dispatch a commercial emergency electrician. Keep us in mind for other services, as well, such as lighting installation.
---
At Lamm Electric, our commercial emergency electricians proudly serve Charlotte, Belmont, Huntersville, Indian Trail, Matthews, Mint Hill, Harrisburg, and Mt. Holly, North Carolina.