Different types of commercial lighting repair are needed for different commercial areas and purposes in Charlotte, NC.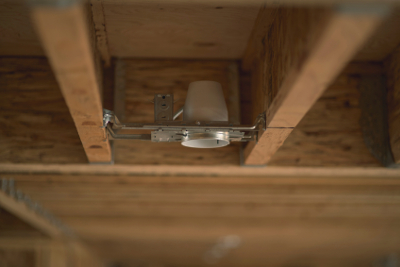 Commercial Lighting Repair in Charlotte – All types of lighting and wiring systems need occasional repair, and commercial lighting repair can be challenging or mystifying to many business owners. Because of the nature of many types of commercial-grade lighting solutions and the difference between it and its residential counterparts, identifying the source of the problem can be more challenging than fixing the actual issue. Professional help can not only speed the process of identification, but also provide the perfect commercial lighting repair solution for your particular needs in much less time and without the stress that can accompany such moments.
The type of lighting being repaired is also very important, as different types of commercial lighting repair are needed for different commercial areas and purposes. Lighting the interior of a property can have more than the simple utility of having customers, clients, and employees see the inside of the structure; studies have shown that the type, intensity, and color of light can affect people's mood, enthusiasm for being on the property, and general well-being. Exterior lighting is usually focused on illumination and security of the premises at night or signs meant to direct business to your door.
No matter your specific commercial lighting repair needs, our team at Lamm Electric has the solution, the knowledge, the customer service, and the pricing you need. Our experienced staff has been helping the Charlotte, North Carolina area with all of their electrical needs, both residential and commercial, since 1993, and our focus on expert electrical services and the highest quality of work is shown by the many customers who call us first because they have confidence in the job we do. Let us earn your business today!
---
At Lamm Electric, we offer commercial lighting repair services in Charlotte, Belmont, Huntersville, Indian Trail, Matthews, Mint Hill, Harrisburg, and Mt. Holly, North Carolina.