Our commercial electricians can help with electrical needs for any type of business in Huntersville, NC.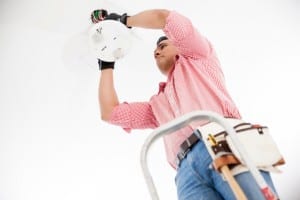 Commercial Electrician in Huntersville – Commercial electricians work on commercial buildings to install, maintain, and repair wiring and electrical devices. Their job could include diagramming and planning electrical systems to meet local building codes, or working from blueprints provided by a general contractor on a construction site. Commercial electricians also run electrical wiring, install conduits, and test the power to make sure it is safe for all users. In order to have heating and cooling systems, lights, electrical sockets, and refrigeration in a building, an electrician must wire the instruments to make these things work. Another part of the job for a commercial electrician is using electrical testing meters to determine if the wiring has gone bad in a specific area of the building. They also test new wiring systems and find shortages in the wires if they aren't working properly.
At Lamm Electric, we have commercial electricians on our staff in Huntersville who can help with electrical needs for any type of business. Business owners in retail, healthcare, food service, and other industries have used our services and have been pleased with the outcome. We have experienced commercial electricians who are familiar with all types of problems and will get them fixed efficiently. If you have a question about whether our commercial electricians can do a specific job, feel free to ask, and we can give you as much information as possible.
When it comes to commercial buildings, one of the key priorities is keeping employees and visitors safe. Electrical issues can become fire hazards and cause other concerns, so when you need assistance, give us a call.
---
At Lamm Electric, our commercial electricians proudly serve Charlotte, Belmont, Huntersville, Indian Trail, Matthews,, Mint Hill, Harrisburg, and Mt. Holly, North Carolina.