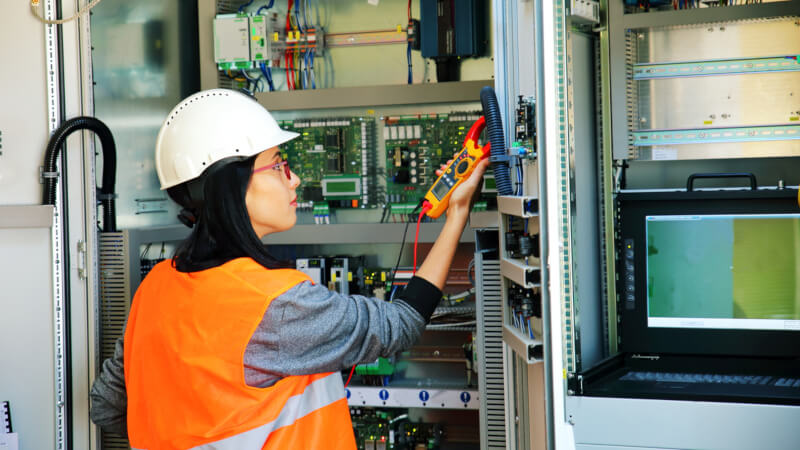 Whether you are remodeling an entire building or just rewiring one section of your home or business, choosing the right electrical contractor is essential. Whatever your project, we at Lamm Electric want to help you succeed. We know that comparing electrical contractors can be confusing and often stressful, so our team has put together this list of what to look for to make sure that you are getting the best service and results.
Licensing and Insurance- When shopping around for electrical contractors, one of the first things you should ask is to see their licensing and insurance. You want to make sure that the potential candidate for your project is both qualified to do the work and that they have coverage in the event of any accidents that may occur. Like all licensed electrical contractors, we at Lamm Electric carry both workers' compensation and liability insurance and will gladly provide copies of our certificates for you—if your potential contractor can't or won't do the same, you should probably keep looking.
Training and Experience- Another important thing to look for in an electrical contractor is their level of training and experience. Look at their licenses again—are they licensed for all electrical projects, or for a couple of specific tasks? Master or Journeyman? Ask your candidate what size jobs they typically work on and what kind of projects they've worked on in the past. You want to make sure that their specialty matches the requirements for your project, and that their team is comfortable with the scale of your project.
References and Reviews- One final thing to check when comparing electrical contractors is heir references and reviews. Ask for the contact information of former clients, particularly those who had the same kind of work done, and call to ask about their satisfaction with the results. Digital research can also help you here—check for online reviews, customer testimonials, and the like.
We at Lamm Electric hope that this information helps you get the best possible electrical services for your project.