It is not unusual for most renovations to involve at least some degree of electrical work, such as lighting rewiring. The larger and more complex the project, the more likely you'll need a professional electrician to be involved.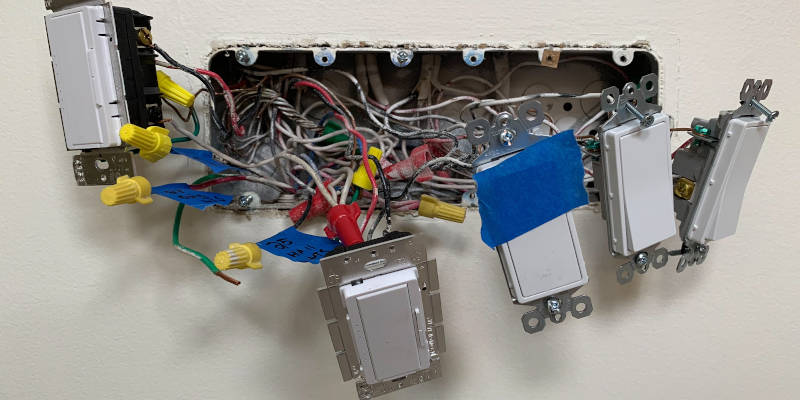 Here are a few renovations that usually have lighting rewiring requirements:
Attic insulation upgrade- If you are planning to have blown-in insulation added to your home's attic, it is important to have an electrician take a look to see if the existing lighting is rated for that situation. Some can-style lighting will need to be replaced with a different model. In addition, if you have any rooms that you have been thinking about adding ceiling lighting fixtures to, this is best done before the insulation is put into place.
Kitchen or bathroom layout renovation- If your kitchen or bathroom renovation involves a layout change, it is possible that you need the lighting to be relocated, which requires lighting rewiring.
Interior wall changes- Moving, removing, or installing interior walls may not need lighting rewiring, but you will likely need rewiring for outlets and switches.
Upgrading older home- Wiring in an older home is often in need of replacement, and that includes lighting rewiring.
If you are planning a renovation for your home and would like to discuss the potential for lighting rewiring, switch style upgrades, and other electrical modifications, reach out to us at Lamm Electric. Since our inception in 1993, we have been focused on quality work and a dedication to customer satisfaction. We look forward to helping you have a successful project.