If you want to put in additional lighting fixtures or replace older ones to make them more stylish, you'll need the help of a lighting installation professional. However, there is one part of the process you may not have thought about: the switches. There are so many more styles of switches these days than there used to be, so it is a good idea to ask your electrician about the options they offer as part of a lighting installation project.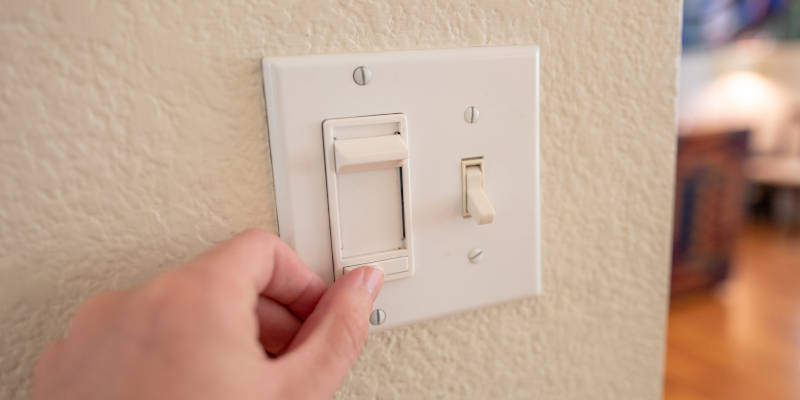 Standard lever style- Even though there are more styles around, the standard single-pole light switch is still a popular option and has the advantage of being a budget-friendly one.
Three-way switch- While not a specific style per se, a three-way switch involves placing two different switches in separate locations that both operate the same light. The switches themselves can be any style, as it is the wiring that makes the difference. You can also have multiple switches that all control one light or one switch that controls several lights.
Dimmer switch- There are different styles that enable you to control a light's brightness, ranging from a knob you turn to a sliding mechanism.
Rocker switch- Rather than a lever to turn the power on and off, a flat rocker allows you to  press one end to turn the light on and the other to turn it off.
Sensor switches- These are typically used in commercial settings, but they can be used for energy conservation at home too. These switches detect movement and then turn on the light automatically. They shut off when there has been no movement in the room for a certain period of time. Another type of sensor switch is one that turns a light on and off based on light level. Less common is one that operates using sound sensors.
Illuminated switches- This type of switch has a small LED light that makes it easier to see the switch at night. It can also act as a nightlight for navigating a hallway in the dark.
If you are looking for a lighting installation professional you can trust to guide you through the process of selecting the right switch for your objectives, reach out to us at Lamm Electric. We have stayed on top of the lighting industry since our inception in 1993, and we are happy to share our knowledge. Call today to schedule an appointment.