Whether you need electrical installation, repair, or rewiring, it's best to leave the job to a professional licensed electrician. You might think you will save money by trying to do your electrical work yourself, but in reality, you could end up spending more trying to fix your mistakes. Here are a few other reasons why hiring a licensed electrician is in your best interest.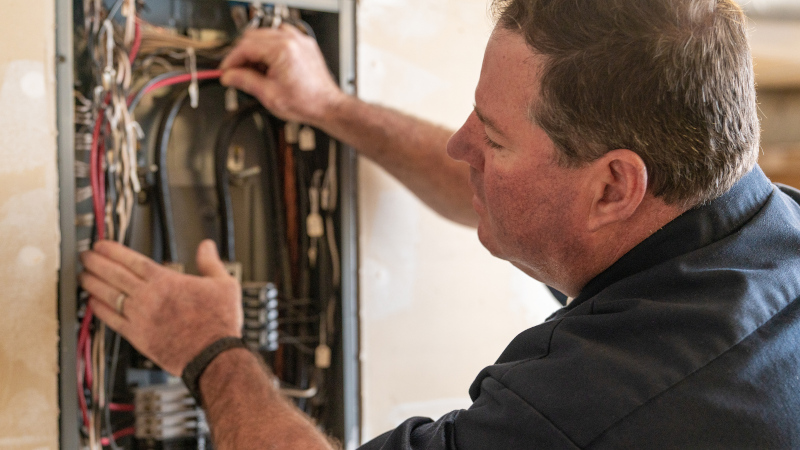 Saves You Money. You might think hiring an electrician will cost you more, but in fact, it is the opposite. If you think about it, you will have to spend a lot of time figuring out how to do your electrical work correctly, and on top of that, you have to buy the materials you need. Also, if you do the job yourself and it isn't done right, you could end up damaging your electrical system further and then have to spend even more money hiring an electrician. It is best to hire a licensed electrician from the start, so you can avoid having to pay for costly mistakes. The money you spend on an electrician will benefit you in the long run.
Your Safety. Working with electricity is dangerous, and without the right experience, you could easily get hurt. You need an electrician that has the experience, training, and equipment to get the job done safely. Also, if you were to handle the repair yourself and it was done incorrectly, you could create long-term safety hazards in your electrical system.
Peace of Mind. Hiring a licensed electrician can give you peace of mind knowing everything will be repaired correctly. You won't have to worry about future problems, and the life of your electrical system will be extended. You really won't have to worry about your electrical issues at all when you hand the job off to a licensed electrician.
If you have electrical work that needs to be taken care of, give us a call at Lamm Electric, and we will send a licensed electrician to get the job done.