If you are looking to hire an experienced and licensed electrician in Belmont, look no further than Lamm Electric.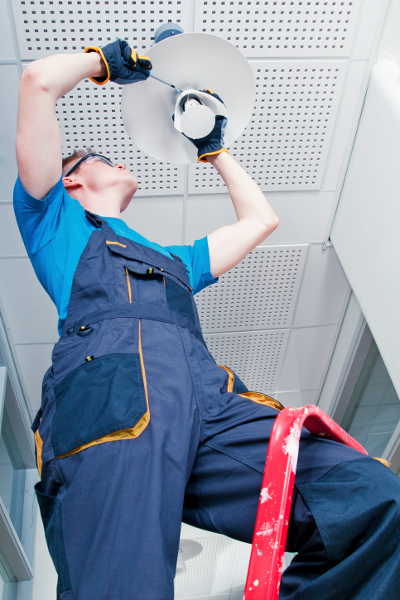 There are certainly projects around your home that are easier to take on yourself than others. Some might have less-than-satisfactory visual results, but some projects can actually become dangerous if attempted by amateurs. Plumbing and electrical work both fit into this category. Any type of electrical work is always best left in the hands of a licensed electrician to protect yourself and your family or loved ones who share the space. Rewiring a lamp or replacing a light fixture might seem simple enough, but if even a small component isn't installed correctly, you could be facing a hazardous situation. Wires with electricity running through them can generate sparks, and older wiring puts the structure at risk for a fire.
When you rely on our team at Lamm Electric for your electrical needs, the licensed electrician who works on your property will have the skills and experience necessary to do the job correctly the first time. In fact, every one of our electricians has at least 20 years of experience in the electrical industry.
For some property owners, hiring a licensed electrician might seem expensive, but the reality is that not hiring one is often more expensive. When you try to do it yourself or hire someone who isn't as skilled or experienced, you'll often wind up spending extra money to repair the problems created. With a licensed electrician from Lamm Electric, you know what to expect in terms of cost upfront and won't be surprised with unexpected bills. If you are looking to hire an experienced and licensed electrician in Belmont, North Carolina, look no further than our team at Lamm Electric.
---
At Lamm Electric, our licensed electricians proudly serve Charlotte, Belmont, Huntersville, Indian Trail, Matthews, Mint Hill, Harrisburg, and Mt. Holly, North Carolina.