When only a trained and experienced electrician will do for your Mint Hill home, count on our 20+ years of experience to do the job properly.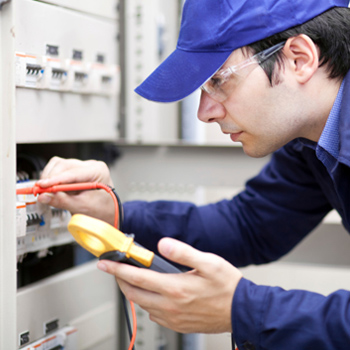 One of the things you may find the best about being a homeowner in Mint Hill, North Carolina is being able to tackle many of the maintenance and repair issues yourself. Having DIY talent is commendable, but even if you think you can be your own electrician, there are times when it is best to call a professional. Here at Lamm Electric, we can send an experienced electrician to your door, so you don't have to risk an unpleasant experience or trying to do something you are uncomfortable with.
The thing to realize about electrical work is that even the simple jobs done incorrectly could put you, your family, and your home at risk. Electrical fires do not always happen in the wiring inside the walls or at the breaker or fuse box. They often happen when the wiring at a light switch, outlet, fan or other connection is done improperly. For this reason, you shouldn't make the judgment call about calling an electrician based on the simplicity of the project at hand. Instead, make the decision based on your experience and knowledge level.
When you call us, you get an electrician with at least 20 years of experience. We also offer fair and competitive rates for the services we provide, so it just makes sense to call us rather than risk a problem. We offer a wide variety of services, including installations and repairs. Whether you need an electrician to install some new fixtures, take care of an issue at the breaker or fuse panel, or need rewiring or additional circuits, you can count on us for professional service that will exceed your expectations.

---
At Lamm Electric, our electricians proudly serve Charlotte, Belmont , Huntersville, Indian Trail, Matthews,, Huntersville, Mint Hill, Harrisburg, and Mt. Holly, North Carolina.