If your Belmont home or office is in need of an emergency electrician, we can be at your service right away.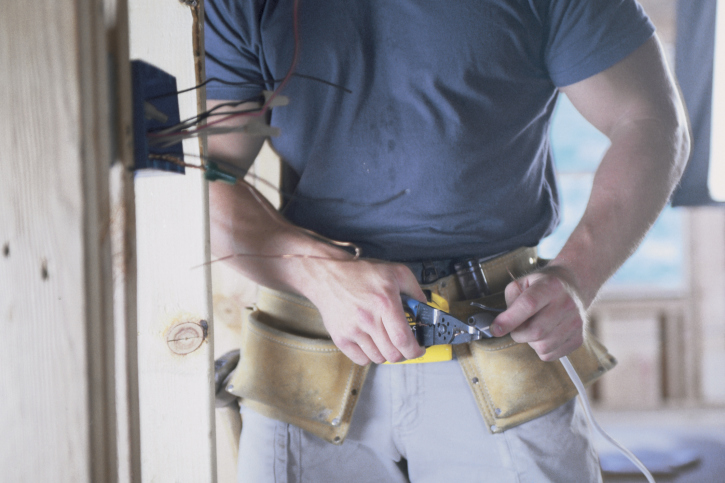 You may need an emergency electrician in the event of major appliances or lighting not working, or as a result of a complete power outage. It is important to note whether your neighbors are experiencing an outage, as well. If so, there is a more significant issue that will be attended to by designated electricians. If, however, your neighbors are not experiencing a power outage, you'll need to contact an emergency electrician. Another emergency to address right away is any sort of safety concern. If you suspect something hazardous, do not put it off. Make sure to address your concerns with a licensed electrician who can help you determine if there is a dangerous issue.
Our modern society relies heavily on electricity not just for comfort, but also to fulfill needs. In the workplace, it can be costly to have a loss in power, even for a short time. While the same repercussions don't always exist in a home setting, there are also time-sensitive problems such as food spoiling or loss of communication. We understand the importance of getting your home or office up and running as quickly as possible. We always do thorough, efficient work.
At Lamm Electric, we are available 24/7 for emergency services. If your Belmont, North Carolina home or office is in need of an emergency electrician, we can be at your service right away. As a group, we have years of experience and aim to go above and beyond your expectations. We are here to help you get everything you need up and running again in as little time as possible, so don't hesitate to call us.
---
At Lamm Electric, our emergency electrician proudly serve Charlotte, Belmont, Huntersville, Indian Trail, Matthews, Mint Hill, Harrisburg, and Mt. Holly, North Carolina.