Electrical Installation, Charlotte, NC
Electrical installation is one of those things that should always be left to a licensed professional in Charlotte, NC.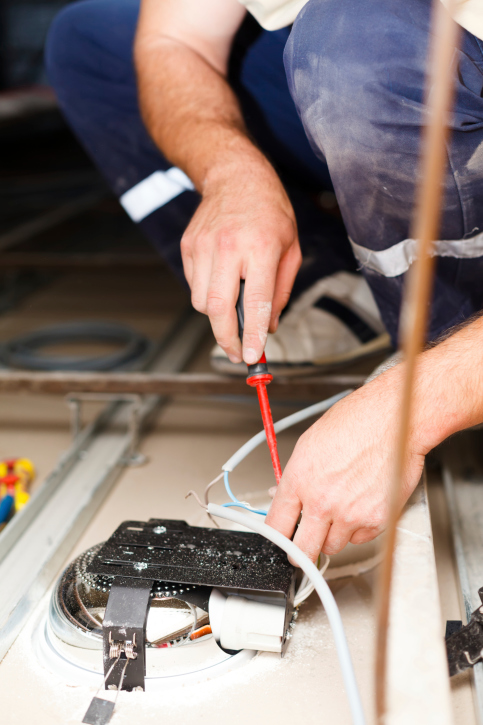 Electrical Installation in Charlotte – Thanks to the Internet and social media, it is very easy to find DIY resources, but every responsible do-it-yourselfer knows that when it comes to something potentially dangerous, an expert should always be called. Electrical installation is one of those things that should always be left to a licensed professional.
Some important electrical installation tasks include:
• Electric appliances
• Cables (internet, television, game consoles, etc.)
• Switchboards
• Lighting
• Electrical systems (alarm systems, heating/cooling, etc.)
• Breaker boxes
When a home or business is built, the first electrical installation will be completed. During this time, everything will be set up so it can be wired into lights, switches, and electrical sockets later on. When homes and buildings age, wires age, too. Some wires will be replaced, and some wires will be rewired to create areas for new cables, appliances, or lights. If you do a kitchen remodel and decide to add track lighting above the kitchen island, you will need to have a professional do an electrical installation into that specific area.
Our electricians are professional, thorough, and experienced.
Outlet problems? We can help!
If you are in the Charlotte, North Carolina area and are in need of electrical installation or any other electrical services, our team at Lamm Electric is here to help you. Our licensed electricians have over 20 years of experience and promise to leave you 100% satisfied. We even offer emergency electrical services because we know that bad things can happen at any hour of the day. Whether you own a home or business, we are ready to help you with your electrical needs!
---
At Lamm Electric, we offer electrical installation services in Charlotte, Belmont, Huntersville, Indian Trail, Matthews, Mint Hill, Harrisburg, and Mt. Holly, North Carolina.
Completed the job in a very timely fashion.
"Electricians showed up on time to the minute. They completed the job in a very timely fashion and did a great job cleaning up after themselves."
★★★★★ Ryan T.
Similar Services We Offer: