Electrical Repair, Charlotte, NC
Our customers' safety always comes first, and we promise that you will be 100% satisfied with our electrical repair services in Charlotte, NC.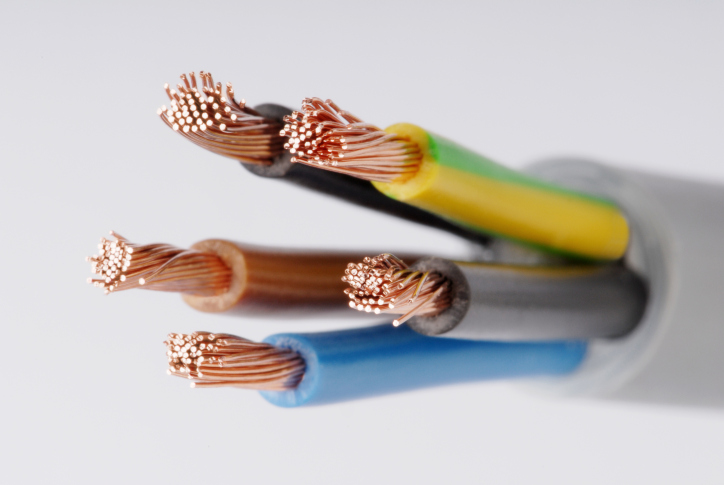 Electrical Repair in Charlotte – If you are a home or business owner, at some point, you will need some type of electrical repair. With the dangers that come from working on electrical wires and circuits, it is always important to consult with or hire a licensed electrician. If you are located in or around Charlotte, North Carolina, our electricians at Lamm Electric are here to help.
Some of the signs that you may need electrical repair are:
Old Wiring. If your home is old and has aged wiring, it most likely needs to be rewired and brought up to code. Old wiring can cause shortages and even fires.
Faulty Circuit Breakers. When there is a power surge, a breaker works to shut down or "trip" the electrical flow to prevent overheating and fires. When breakers age, they can trip off for no apparent reason, and they can do it frequently. When this happens, it is a sign that your electrical panel may need repair or replacement.
Mild Electrical Shocks. When you touch an appliance or light switch and feel a mild electrical shock, this could be a sign of improper or aged wiring.
Flickering Lights. The cause of flickering lights could be as simple as a light bulb with the incorrect wattage, but it could also be a sign of other electrical problems.
Sparks, Popping, or the Smell of Burning. If you notice sparks whenever you plug in or unplug an appliance, there could be a problem with the circuit or the outlet. Popping sounds when using electricity can signal loose wiring. If a burning smell is ever detected, electricity should be turned off immediately. If any of these problems are noticed, professional electrical repair should be sought immediately.
We have been serving the Charlotte, North Carolina area since 1993.
Common Types of Electrical Repair Services
It would be an understatement to say that we have seen some pretty scary electrical repair concerns since opening our company in 1993. Quite frankly, we have been called to several homes in the Charlotte, North Carolina area that we are surprised didn't experience an electrical fire. Thankfully, they didn't because the homeowner promptly called us when they started experiencing issues. Here are some common types of electrical repair services we offer that can add convenience, protect your home, or otherwise make your home more enjoyable.
Lighting electrical repair. This is a broad field that encompasses everything from dealing with flickering lights to installing new lighting to illuminate a dark corner.
Upgrading an old system. If you still have a fuse box system, we recommend upgrading to a circuit breaker system. While we can perform fuse box repairs, you'll appreciate the convenience of resetting circuit breakers that trip rather than searching out replacement fuses.
Replacing old wiring. Often this comes into play along with installing circuit breakers, as the wiring is likely just as old and could be in even worse condition.
Overloading a circuit. Lifestyles have changed over the years, and that often means having different power demands than even just a few years ago. If you frequently trip breakers or burn out fuses, it might be time to add more circuits or even dedicated circuits for certain situations.
Install surge protection. Today's electronics and appliances are more susceptible to small power surges than in the past, but you can protect them with a whole-house surge protector.
Do you need electrical repair? Watch out for these red flags.
Here at Lamm Electric, we understand the importance of correctly working electrical systems. Our trustworthy and friendly professionals have many years of experience and will do the job right. Our customers' safety always comes first, and we promise that you will be 100% satisfied with our electrical repair services.
---
At Lamm Electric, we offer electrical repair services in Charlotte, Belmont, Huntersville, Indian Trail, Matthews, Mint Hill, Harrisburg, and Mt. Holly, North Carolina.
I'll be a customer for life!
"I had a problem in my new home--a set of GFI outlets not working. Matt knew exactly the problem--a hidden outlet tied to the same circuit. He diagnosed over the phone, and didn't charge for the advice. I'll be a customer for life!"
★★★★★ Douglas Ashburn
Similar Services We Offer: