Bring your home or business into a whole new light with our professional lighting rewiring services.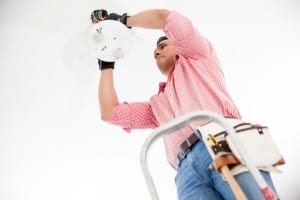 If you were to ask 100 people if they are happy or satisfied with the lighting throughout their Huntersville, North Carolina home or business, it is likely that 95 of them will say they wish the fixtures were different or the location of the lighting was better. If you are finding that to be the situation at your home or business, turn to us at Lamm Electric to illuminate your rooms the way you want them. With our lighting rewiring services, you don't have to live with ineffective lighting.
Many people believe that all that can be done is change fixtures, but we are happy to consult with you to come up with options that give you more functionality, meet your energy demands, and give you the control over your lighting needs that you deserve. There have been numerous advances in the lighting industry in the past few years that give you more options than you might expect. We can help you tailor your lighting to everything from the perfect lighting for your art studio to the ideal flexibility for a home theater.
We have been serving the Huntersville area as a family owned and operated business since 1993. Our team is comprised of lighting rewiring specialists with a minimum of 20 years of experience. Whether you have a small project of just adding a couple of fixtures in your home or a complete lighting rewiring project for your office, you can count on us to get the work done right using quality products and top-notch workmanship. If you have any questions about lighting rewiring or any of our prompt and reliable electrical services, don't hesitate to contact us.
---
At Lamm Electric, we offer lighting rewiring services in Charlotte, Belmont, Huntersville, Indian Trail, Matthews, Mint Hill, Harrisburg, and Mt. Holly, North Carolina.