Call on us for lighting rewiring when you renovate your Mint Hill home or business.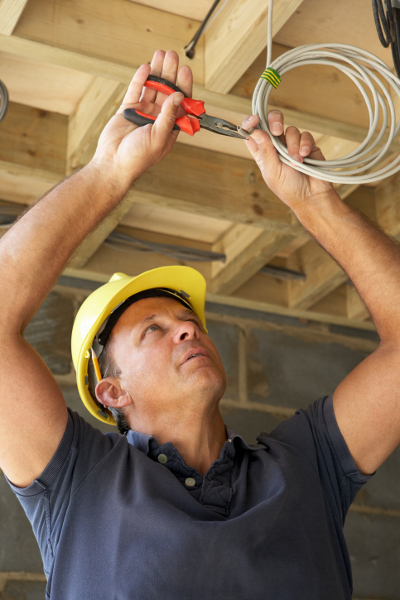 It is not uncommon for a home or business renovation in the Mint Hill, North Carolina area to include lighting upgrades. This is the ideal time to take care of lighting rewiring while you are at it. If your lighting is dated and old-fashioned, the wiring might also be old enough to need attention. Here at Lamm Electric, we look not only at the condition of the wiring, but also at its capacity to be sure it will support the new lighting you have in mind.
While it is true that newer lighting fixtures use less power, today's homes use more electrical fixtures than in the past. This added need for power along with the additional appliances and electronics used in a modern home can be a recipe for disaster that is easily averted with lighting rewiring and other wiring upgrades. If you are in the middle of a renovation, contact us to have the wiring checked out and upgraded if necessary.
Each of our technicians has at least 20 years of experience and remains up-to-date with innovations hitting the market so that you can get the best results possible. Our attention to detail with lighting rewiring and all our electrical services means you can be confident your home is efficient and safe.
We put significant emphasis on customer satisfaction and work hard to earn your business for years to come. We provide lighting rewiring for both homes and businesses that can transform the environment, mood, and overall health of the occupants. If you'd like to know more about how lighting can make such a difference, don't hesitate to contact us.
---
At Lamm Electric, we offer lighting rewiring services in Mint Hill, Charlotte, Belmont, Huntersville, Indian Trail, Matthews, Harrisburg, and Mt. Holly, North Carolina.