Turn to our electrical installation team to upgrade your home or business.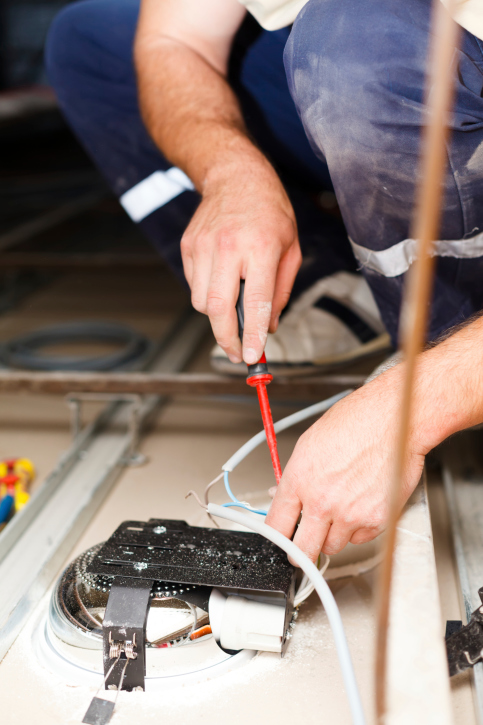 Keeping up with changing times leads many homeowners and companies to require upgrades to their electrical system. The power needs of today's family, for example, are different than they were just a couple of decades ago. Here at Lamm Electric, we understand that means electrical installation services are more in demand now and we fulfill that need with several options that will make your home or office more efficient and functional:
Breaker Box Electrical Installation – If you have an older property, you may still have a fuse box system. Upgrading to a circuit panel system is safer and convenient. We will assess your situation to determine if you also need a wiring upgrade to get the best results.
Upgrades for Media Center or Home Office – If you are adding media components in a family room or using computers and other electronics in a home office, you may have noticed that you blow fuses or trip the breakers. That is because your home may not have been built to handle the added power demand. We can help by installing additional circuits, which may include a dedicated line for those appliances that require it. This type of electrical installation is also helpful when adding appliances, such as a second refrigerator or an upright freezer.
Lighting Installation – Switching over to energy efficient lighting can save you in many ways. With our electrical installation of efficient lighting, you'll save on lighting costs but also cooling costs as older fixtures can heat up your Mt. Holly, North Carolina home or office more than you might think.
These are just a few of the electrical installation services we can help you with. If you are planning renovations, putting on an addition, or making any other changes to your home or business, give us a call to discuss your project and we'll provide you a proposal for the work. We look forward to serving your electrical needs, including repair, installation, and more!
---
At Lamm Electric, we offer electrical installation services in Charlotte, Belmont, Huntersville, Indian Trail, Matthews, Mint Hill, Harrisburg, and Mt. Holly, North Carolina.