Our team provides efficient, effective lighting repair that will fix your home's current problem and prevent similar issues in the future.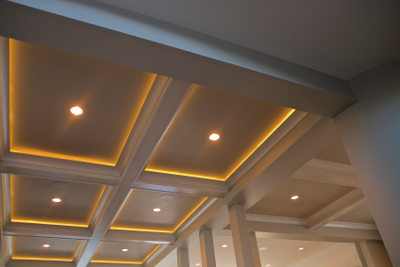 Like indoor plumbing and air conditioning, electric lighting is a modern convenience that has become essential to the way we go about our daily lives. Here at Lamm Electric, we understand that because you depend on your lighting system so much, a problem with that system or even just one fixture within it can seriously disrupt your normal routine. There are a multitude of possible reasons for lighting failure, but fortunately our team has the right tools and experience to correctly identify the cause and provide effective lighting repair.
When you call our team for lighting repair, our first step will be to diagnose the cause of the problem. Lighting failure can be caused by a malfunction in any part of the lighting system, whether it's a single light bulb or fixture or whole circuit of them. Once our expert technicians have identified the source of the issue, we will get right to work resolving it and taking the necessary steps to prevent similar problems in the future.
Our team at Lamm Electric is proud to serve the Mt. Holly, North Carolina community. With over 20 years of experience in the industry, you can count on our team to provide effective lighting repair that resolves any issue, big or small, and prevents the same issue from coming back later. If you have noticed any of your lighting fixtures starting to malfunction, don't hesitate to reach out for professional assistance. Call our team at Lamm Electric today if you are in need of expert lighting repair.
---
At Lamm Electric, we offer lighting repair services in Charlotte, Belmont, Huntersville,  Indian Trail, Matthews, Mint Hill, Harrisburg, and Mt. Holly, North Carolina.