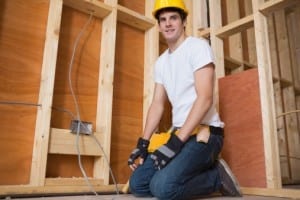 So, you've got electrical problems that require some help, and you've decided to hire out for it. The problem is, there are all these titles and job descriptions and companies, and you are not sure who you really need to get the job done. There are two main professionals to go to, and which you decide to choose will depend a lot on the job you need done and what the state requires for licensing. Let's discuss the difference between an electrical contractor and a certified electrician.
A certified electrician is a person who has done all of the necessary requirements to receive their individual license to be an electrician. The requirements to be licensed vary from state to state, but typically will include some classroom instruction hours, passing a state examination, and a lot of on-the- job training, usually totaling a few years. A certified electrician also typically has insurance coverage. A certified electrician can help you do a wide variety of different electrical jobs, from lighting installation to rewiring. Actually, there isn't very much a certified electrician can't help you do.
An electrical contractor, on the other hand, is a license that can be obtained by a business. An electrical contractor may have lots of different certified electricians who work under him and take care of smaller jobs. An electrical contractor is needed if you have a really big job, such as something on your commercial property.
Whether it's a certified electrician or an electrical contractor that you need, at Lamm Electric, we can handle a wide variety of electrical jobs, from large commercial electrical jobs to smaller residential ones. We have highly trained professionals who are licensed and experienced to handle all jobs. For electrical work you can count on, call us at Lamm Electric.