Licensed Electrician, Charlotte, NC
When you hire a licensed electrician in Charlotte, NC, it's important to hire one whose experience and license fit the bill.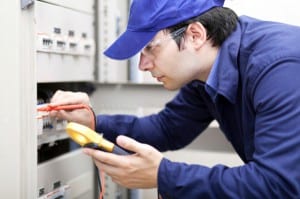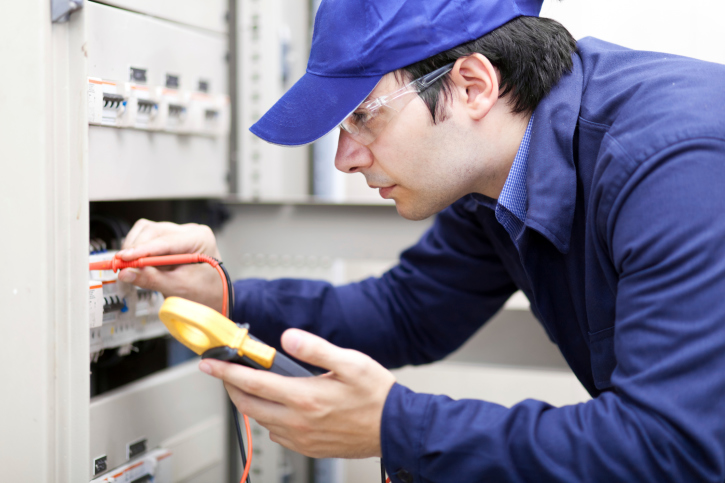 Licensed Electrician in Charlotte – Becoming a licensed electrician is a process of training and testing that serves two purposes not unlike a driver's license. First, an electrical license allows customers to know that an electrician has spent many hours training and honing their craft with an already-licensed electrician and passed a licensing exam. Second, it allows the state of North Carolina to show that those offering electrical services meet a set of qualifications that aim to ensure quality work is done by those who hold the license.
The multiple types of licenses for an electrician allow for specialization in particular systems like fire alarms, elevators, or swimming pools, or to qualify for broader-based residential, commercial, and industrial-grade licensing.
When you hire a licensed electrician for your job, it's important to hire one whose experience and license fit the bill. The experience, knowledge, and tools of a licensed professional will allow your job to be completed faster, safer, and with less waste. While some jobs can and have been done by those who like to do things themselves, any mistake can prove extremely costly to your time and your pocketbook.
The Various Types of Licensed Electricians
Most of the time, people call for a licensed electrician with little thought as to what type of license they hold and what type of electrician they are. They just have faith that the company will send them someone who is equipped to handle the project they have in mind. Here at Lamm Electric, we always match the right person to the job, but we also believe an informed customer is our best customer, so we want to share with you a bit about what it means to be a licensed electrician.
First, there are three levels of certifications. The beginner level is an apprentice license which enables an electrician to work under the supervision of a journeyman or master electrician and only on the simplest of electrical tasks. A journeyman license is the next step, and that individual can take on more complex tasks and work without supervision. The most qualified level is a master electrician license. They can work on both commercial and residential jobs and supervise others. One must have worked as a journeyman under the guidance of a master electrician for several years and pass a challenging exam to be master certified.
There are many different types of licensed electricians, including residential, commercial, maintenance, panel builders, and highway systems electricians. Each level has its own demands and requirements in terms of experience and licensing. If you have any questions or need a licensed electrician for your Charlotte, North Carolina home or business, don't hesitate to contact us.
Put your electrical project into the hands of a licensed electrician you can trust by calling us at Lamm Electric.
At Lamm Electric, we are a family owned and operated business that's been an important part of the Charlotte community since 1993. Every electrician on our team has years of experience in a wide variety of commercial and residential applications. We want to make sure you have the highest quality and most efficient electrical work in the
Charlotte, NC
area. From the smallest residential job to the largest commercial or industrial needs, we work with your schedule to make sure you have the best workmanship in the business. Call us today!
---
At Lamm Electric, our licensed electricians proudly serve Charlotte, Belmont, Huntersville, Indian Trail, Matthews, Mint Hill, Harrisburg, and Mt. Holly, North Carolina.