We are skilled in both residential and commercial lighting installation in the Charlotte, NC area.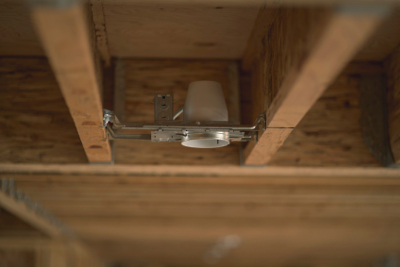 Lighting Installation in Charlotte – When you are building a new home, fixing up an old one, or repairing an area of your home that has been damaged, there are many things you can accomplish by yourself. However, if parts of your project are more dangerous, you probably want to call in licensed professionals to assist with those tasks. For example, anything that involves electricity has the potential to be hazardous if done incorrectly. This includes lighting installation. If lighting installation is done incorrectly, it can lead to lights that don't function correctly or even electrical fires caused by faulty wiring. As you can see, when doing lighting installation, it is important to have it done correctly in order to ensure your safety during and after installation.
If your current project requires electrical work, contact us at Lamm Electric in Charlotte, NC. Our electrical technicians are fully licensed, and each has over 20 years of experience with electrical tasks. We are skilled in both residential and commercial lighting installation, so you can be certain that the job will be done quickly and correctly. We want you to be completely satisfied with the quality and service you receive, which is why we are prompt and punctual. Our business is family owned and operated, which means we are dedicated to providing you with the best possible quality and service.
Regardless of the reason that you need lighting installation completed, you can count on us to do the job efficiently and effectively. Our company has been in business since 1993. Contact us today and let us assist you with your lighting installation needs.
---
At Lamm Electric, we offer lighting installation services in Charlotte, Belmont, Huntersville, Indian Trail, Matthews , Mint Hill, Harrisburg, and Mt. Holly, North Carolina.