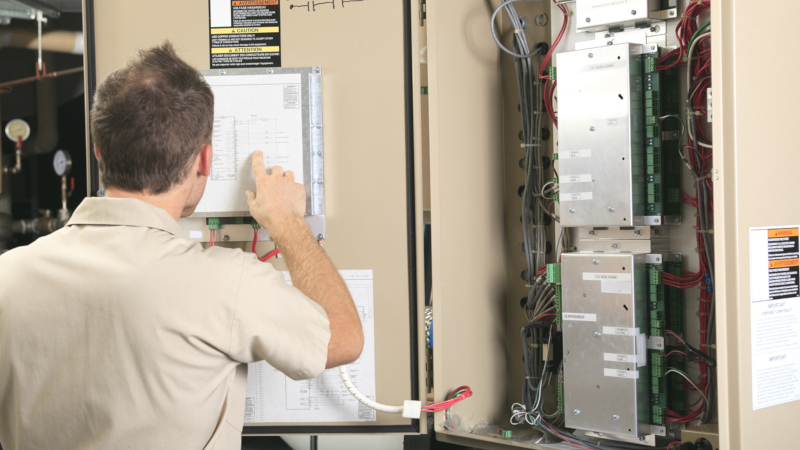 Here at Lamm Electric, we know that your business is important to you and you naturally want to take good care of it. However, even when you're doing everything you can to keep your business operating smoothly and your facilities in good shape, you can still find yourself facing an emergency. If you are dealing with an electrical emergency, you understandably want to resolve it as quickly as possible, but you also want to make sure you're getting the best results. To help you get the best commercial emergency electrician for your business, we have put together this brief guide on what to look for:
Licensing- When looking for any electrician, you'll want to check that they have the proper licensing—the right state and county accreditation, as well as the right license for the kind of work you need. When dealing with a time-sensitive emergency, you might be tempted to compromise on licensing and just take the first or quickest option, but cutting corners now will only do your business harm in the long run. Stick with properly licensed commercial emergency electricians.
Insurance- As with licensing, your commercial emergency electrician also needs to have the right insurance. Your electrician should have both workers' compensation and liability coverage to protect you in the event of any accidents during the job, and they should be able to produce copies of their certificates upon request. If they can't provide this documentation, keep searching—you don't want to complicate your emergency with a possible accident during the project.
Experience- When searching for an emergency electrician, make sure you take the time to ask about what kinds of jobs they typically do and what size jobs they've worked on in the past. You want to make sure that the people you pick for the job have experience with the kind of work you need, and are comfortable working on your project's scale. Don't settle for a patch job, but find a candidate who can resolve the issue and keep your facilities running smoothly in the future.
If you are in need of emergency electrical services for your business, call us at Lamm Electric to get our expert team on the job.