Are you looking to install some lighting in your home, inside or out? If so, the best choice is to hire a professional electrician for your lighting installation. No matter what type of lighting you are looking for, whether interior or exterior lighting, choosing to call in a professional will ensure your lighting installation is performed quickly, safely, and without any hiccups.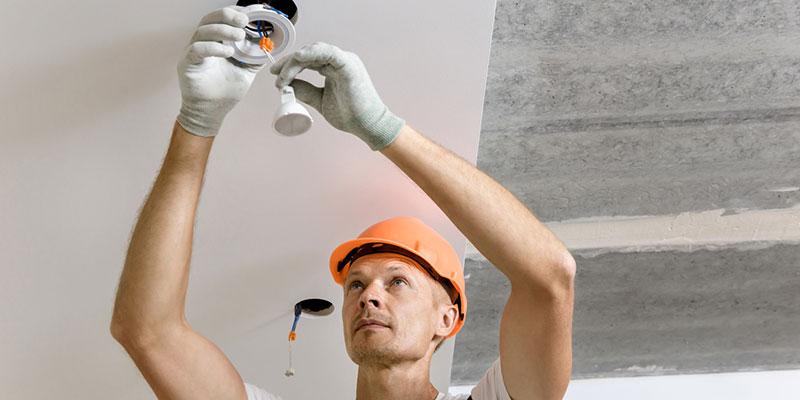 Lighting installation may seem straightforward for the experienced DIY-er, but there are many extra considerations when working with anything electrical. Hiring a professional will ensure everything is wired correctly, which can be the difference between beautiful lighting and an unfortunate accident in your home. Professional electricians will also have access to the best products with because they have years of experience to learn what works best in each situation. This prevents you from purchasing an inferior product that will not stand the test of time. Additionally, electricians are always equipped for the job at hand and have access to tools and knowledge of certain techniques to complete jobs that may be out of your realm of expertise. Hiring a professional will almost certainly reduce the time it takes to complete the project, as having an experienced technician eliminates the learning curve and troubleshooting a novice will deal with.
At Lamm Electric, we offer professional lighting installation from our technicians who each have over 20 years of experience. We are prompt, efficient, and reliable and will make sure you are satisfied while also ensuring safety in all the electrical work we do. If you are in the Charlotte, North Carolina area and are looking for the best in lighting installation, look no further. Give us a call today to speak with one of our team members to get scheduled!