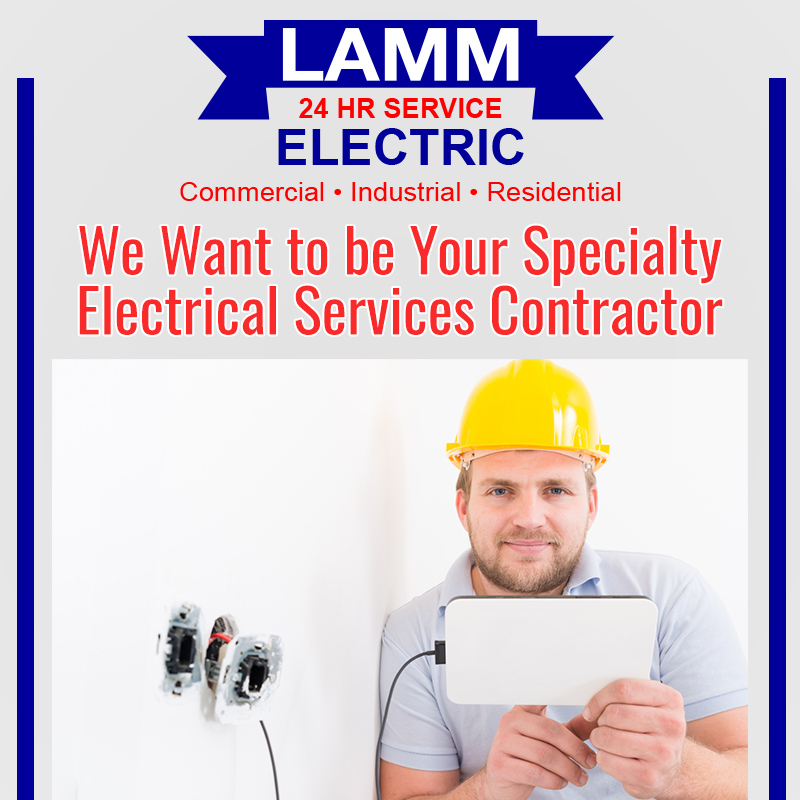 With 100% customer satisfaction as our goal, we guarantee that you will be satisfied with any specialty electrical services that you are in need of.  Since 1993, our company has been serving customers in the area with all of their electrical service needs. We pride ourselves on our work and we are dedicated to getting every job done right the first time. Plus, each of our electricians has at least 20 years of experience under their belt.
Some of the specialty electrical services that our company can provide for your home or business include electrical services for new construction as well as electrical services for additions and remodeling projects. We do repair and replacement electrical work on wiring and fuse boxes ensuring that electrical services are evenly distributed in your home to prevent failure and for fire safety. We also do lighting installation and repair. For example, we install lighting tracks in businesses as well as upgrade lighting fixtures in homes. Additionally, we do light socket repairs and replacements. As you might have already realized, our specialty electrical services are almost endless.
We are dedicated to completing your job efficiently and affordably. We have the experience and skill needed to complete your specialty electrical project regardless of how big or small the job is. For more information about our specialty electrical services, contact us today.