Your home is likely the most important thing you own, so taking good care of it by addressing electrical problems in the proper manner is extremely important. While it's true that there are some electrical tasks you may be able to do on your own, such as changing a light bulb or light fixture, you will need a licensed electrician to handle your electrical work most of the time.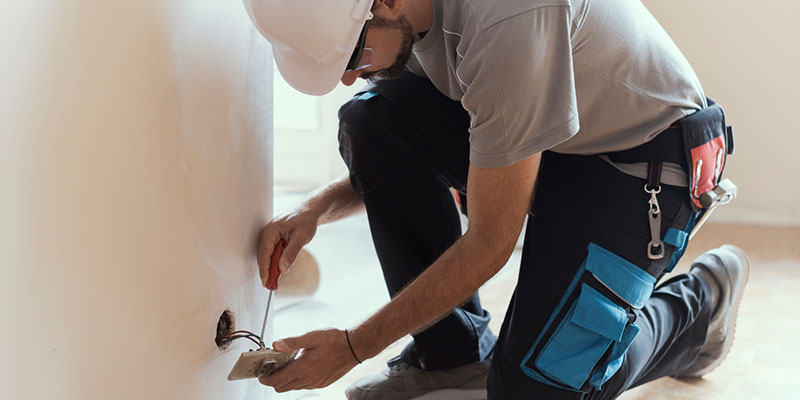 It's important to hire a licensed electrician for a variety of reasons, including the following:
Safety- It should be evident that electricity is dangerous. Taking care of your home's electrical needs, like updating your electrical panel, fixing a flickering light, or replacing your circuit breaker, requires an expert's skills to ensure that the work is done correctly. Only a licensed electrician should be trusted to handle these tasks in order to prevent the risk of an electrical fire or other dangers to your home and family.
Insurance- Licensed electricians have liability insurance, which is very important in case an accident occurs during the course of your electrical repairs or upgrades. If something happens and causes property damage or injury, an insured electrician should be able to cover the related costs.
Peace of Mind- Working with a licensed electrician means you can have confidence in the quality of their workmanship and have peace of mind that your electrical needs have been taken care of properly. You shouldn't have to worry about whether your home has poor electrical work that may become a problem later.