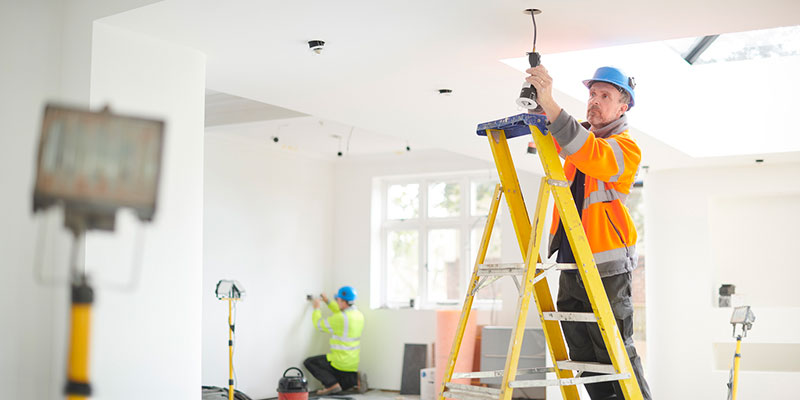 When it comes to home improvement, there are some projects that you can likely do yourself with enough basic skill and a good set of instructions. On the other hand, there are some projects that you should definitely leave to the pros, and in our more than 20 years of experience in the industry, electrical installation is one of them. In this article, our team at Lamm Electric will elaborate on exactly why electrical installation of any kind is better handled by professionals than by enthusiastic DIYers.
Electrical Codes- One of the biggest reasons to leave your electrical installation to professionals like our technicians at Lamm Electric is that we have greater knowledge of the local electrical codes. Electrical systems have the potential to do a lot of harm if something were to malfunction, so there are rigid building codes on exactly how they should be installed. A professional team's greater experience with these codes allows them to both finish the process faster and to ensure that you and your family or employees stay safe.
Harder Sale- Of course, some people do proceed with DIY electrical installation, code or no code. However, many of these people find it difficult to sell their homes down the line, as inspectors find a large percentage of homes with owner-installed electrical components don't meet the proper safety standards. If your personal safety doesn't convince you to reconsider, maybe the safety of your investment will.
Safety Risk- To emphasize the point we alluded to above, the biggest reason to choose professionals for your electrical installation is to protect your home or office's safety. We at Lamm Electric have seen a lot of bad installation, and a lot of electrical fires, and we want to help you avoid those scenarios if at all possible. If you want electrical installation that's guaranteed to meet or exceed proper safety guidelines, just give us a call.