Electrical companies in Matthews, NC vary, but our team at Lamm Electric is always focused on you as the customer.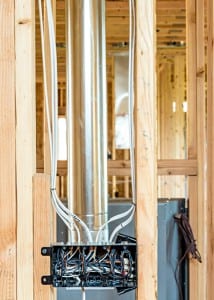 Electrical Companies in Matthews – When you flip on a light switch or plug in an appliance, the wiring that runs behind the walls provides electricity. If something isn't working properly, you may notice that lights flicker or turn off suddenly, power surges through the sockets, or you simply don't get any electricity when you need it. Within the Matthews, North Carolina area and many of the surrounding cities, you have several options when it comes to electrical companies. Some are small businesses, while others are larger organizations that have operations throughout several states.
When you make a call and request that an electrician come to your home to diagnose the problem, this is your first interaction with the company. Do you have to leave a message, or can you talk to someone right away? Does the electrician call you back immediately and schedule a time to come to your property? Do you feel confused with pricing or information presented to you?
Electrical companies vary, but our team at Lamm Electric is always focused on you as the customer. Satisfaction and customer experience are our top priorities, which means we won't finish a job until we know you are happy with the results. As a family-owned and operated business, we take pride in providing expert electrical services with technicians who all have more than 20 years of experience in the industry.
When comparing electrical companies, be sure to include us at Lamm Electric on your list. We will go above and beyond to provide service and results that are unrivaled by others in the area and throughout the state of North Carolina.
---
At Lamm Electric, we are proud to be one of the electrical companies serving Charlotte, Belmont, Huntersville, Indian Trail, Matthews, Mint Hill, Harrisburg, and Mt. Holly, North Carolina.