We provide professional lighting installation for your home.
When you own a home, there may come a time when you want or need to replace the lighting in your home. Whether the lighting is old and outdated, does not fit with your personal style, or it has been damaged in some way, replacing it is pretty simple. Once you have found the light fixtures you want, call us at Lamm Electric for lighting installation. We have a team of electrical professionals who can have your new lighting installed in no time. We do excellent work and are reliable and trustworthy. You can feel confident that we will do a great job and be respectful as we work in your home. We can replace one light fixture in your home or all of them. No job is too big or too small.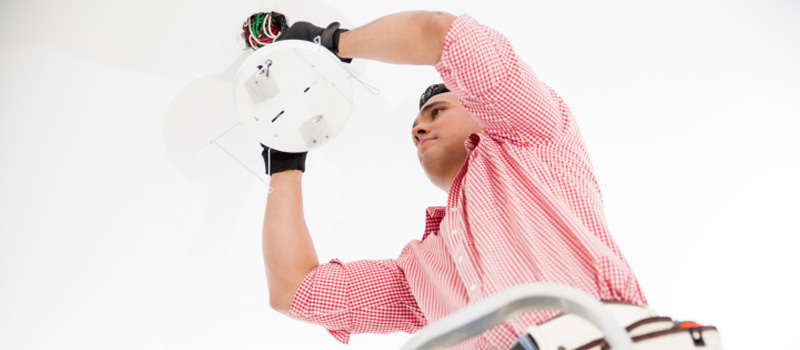 You might be tempted to try and do lighting installation yourself. This could end up causing a lot of problems. You could install the lights incorrectly and they will not work, or you could end up damaging the wiring in your home and it could be very expensive to have it fixed. Since installing lighting deals with electricity, it can be dangerous if you do not know what you are doing. You could end up hurting yourself pretty badly or creating a hazardous situation for you home. This is why you should let us handle the installation for you, so we can make sure that everything is done the right way and that it is done safely. We will also get the job done quickly and will take a fraction of the time it would take you to do it yourself.
If you live in Harrisburg, North Carolina or in the surrounding areas and need lighting installation done in your home, reach out to us today. Each of our technicians has over 20 years of electrical experience, and we strive to do quality work on every job we do for our customers. We have great ratings on Angie's List and with the Better Business Bureau, so you can feel confident working with us.
---
At Lamm Electric, we offer lighting installation services in Charlotte, Belmont, Huntersville, Indian Trail, Matthews, Mint Hill, Harrisburg, and Mt. Holly, North Carolina.