We guarantee your lighting installation project in Huntersville will go smoothly from start to finish when you work with us.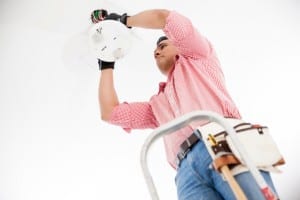 Whether you are building a new home or remodeling the one you live in right now, you want the new lighting you install to add to the aesthetics of your home's interior and work like it should. For this reason, you need to make sure that the lighting installation process is handled by a professional who knows what they're doing.
This is where we come in at Lamm Electric. As a well-known electrical company that serves the Huntersville, North Carolina area, we guarantee your lighting installation project will go smoothly from start to finish when you work with us.
Our lighting installation services are highly comprehensive. This means that we won't just install your lighting and call it a day. Instead, we will take the time to ensure that all wires and cords are accounted for, the lighting is installed correctly, and that your new lighting works like it should.
Not only will we make sure that your lighting installation project is handled with precision, but we'll also ensure that it's completed in a timely manner. Since we got our start back in 1993, we have created a solid reputation for ourselves for being efficient, professional, and punctual.
If you have some new lighting you need installed, you can feel confident leaving the job up to us. For more information about our installation services, what they entail, and why you should work with us, give us a call at Lamm Electric today.
---
At Lamm Electric, we offer lighting installation services in Charlotte, Belmont, Huntersville, Indian Trail, Matthews, Mint Hill, Harrisburg, and Mt. Holly, North Carolina.