We are equipped to handle commercial fuse box repair, which isn't something all companies can do.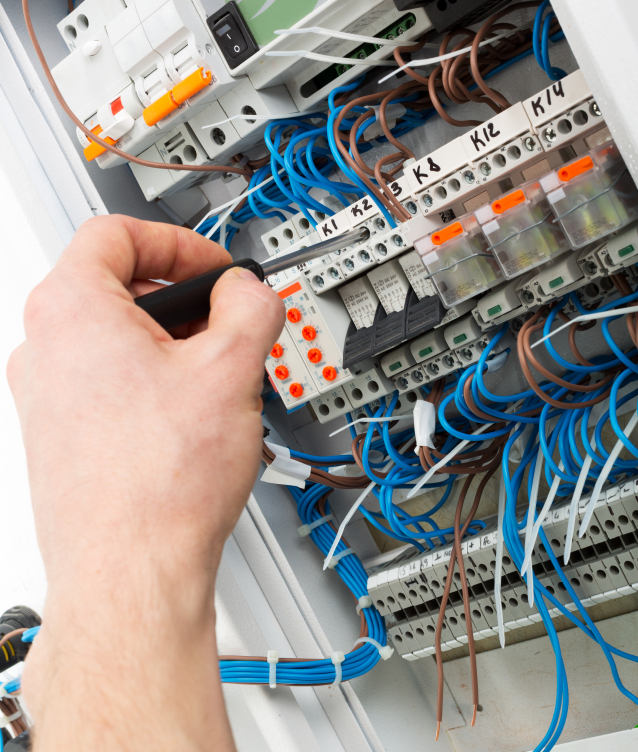 If you have a building in Indian Trial, North Carolina that was constructed before the 1960s when breaker box technology began being used, you most likely have a fuse box system unless it was upgraded since then at some point. Here at Lamm Electric, we have experience with fuse systems and are equipped to handle commercial fuse box repair on these older systems.
While fuses aren't as handy as breakers, as you have to keep a supply of fuses on hand to replace them rather than just resetting a switch, unless there is a major failure or you want to increase the value of your building, there isn't anything wrong with keeping this older system. We understand it can be frustrating to have an electrician try to push you into upgrading when you do not see a benefit to do so or do not have the budget. We never pressure our customers to do something they do not wish to do, but we will advise you if there is any danger involved due to the condition of the electrical system.
As a commercial electrician, we understand the urgency involved with getting your building powered back up. We work quickly and diligently to diagnose the issue and tend to the commercial fuse box repair in a timely manner to reduce your lost productivity. We have served the Indian Trail area's electrical needs since 1993, so it is safe to say that we know our way around any electrical issue. Not all companies can say that and will try their best to get you to upgrade to a breaker box because they are ill-equipped to handle commercial fuse box repair. Thankfully, you can call us and depend on us to be punctual and professional from start to finish and get you up and running again. Call today to learn more.
---
At Lamm Electric, we offer commercial fuse box repair services in Charlotte, Belmont, Huntersville, Indian Trail, Matthews, Mint Hill, Harrisburg, and Mt. Holly, North Carolina.