We're available for commercial fuse box rewiring for clients in Indian Trail.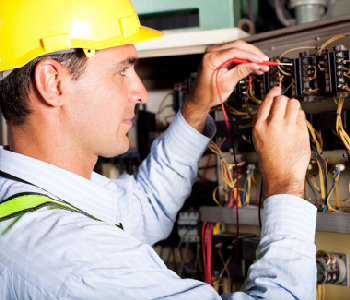 The fuse box within your commercial building controls and distributes the electricity throughout the structure. You may not think much about the fuse box, at least until something stops working within the commercial space. If your building is older, the wiring may be starting wear out, leading to flickering lights and other concerning issues. Problems with the fuses can also cause certain areas of the building to lose power. Although flipping the switch within the fuse box might solve the problem temporarily, constant fuse issues can mean it's time to bring in an expert for commercial fuse box rewiring.
If you need more information about commercial fuse box rewiring, contact us first at Lamm Electric. Our company has been serving clients since 1993. The owner of our company started Lamm Electric to provide a better experience to customers. Every member of our team values the relationships with our clients, so we put all of our energy into making sure you are satisfied with the quality of work and service we perform at your office building or facility.
When one of our skilled electricians replaces the wiring within your commercial structure, he or she will assess the capacity of each circuit, and then wire the fuse box based on this information. We will make sure the new wiring can keep up with your demands. Many office buildings contain a number of computers, phones, printers, and other equipment, putting a lot of stress on the wiring, so we'll make sure to factor that in when we provide commercial fuse box rewiring services. We're available for commercial fuse box rewiring for clients in Indian Trail, North Carolina, so contact us today to get started.
---
Here at Lamm Electric, we offer professional and affordable commercial fuse box rewiring for customers in Charlotte, Belmont, Huntersville, Indian Trail, Matthews and Sherrills Ford, North Carolina!