Cast away the shadows at your Indian Trail business with our expert commercial lighting rewiring services.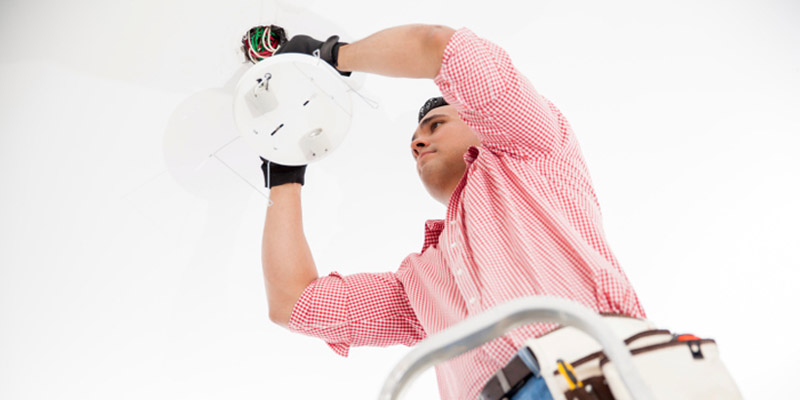 When is the last time you walked around your Indian Trail, North Carolina business paying attention to the lighting? Does it really serve your needs in terms of illumination and appearance? Are there areas that are a bit darker than you'd like? Perhaps you've always wanted better lighting but know that the wiring you have isn't up for the task. Have no worries because our pros at Lamm Electric can take care of that for you.
Our technicians all have at least 20 years of experience with commercial lighting rewiring, so we can help you get light where you want and need it, both interior and exterior. Darkened spaces are wasted spaces and could also be unsafe. Let us cast everything in light, so nobody ever feels unsafe or is unproductive again.
We have the experience with commercial lighting rewiring to resolve areas with no wiring or where the wiring is insufficient for an additional fixture power load. We can also work with any type of business or building and tackle everything from a small fixture installation to complete building rewiring.
You don't want to trust commercial lighting rewiring to just anyone. An improperly executed job can put your entire business at risk, not to mention endanger your staff and customers. Trust our years of experience and stellar record both with Angie's List and the Better Business Bureau as a company that does the job right every time. Our attention to detail cannot be matched, so you can be confident the work was done properly. If you have any questions, do not hesitate to contact us.
---
At Lamm Electric, we offer commercial lighting rewiring services in Charlotte, Belmont, Huntersville, Indian Trail, Matthews, Mint Hill, Harrisburg, and Mt. Holly, North Carolina.