We offer professional commercial lighting rewiring for your commercial building.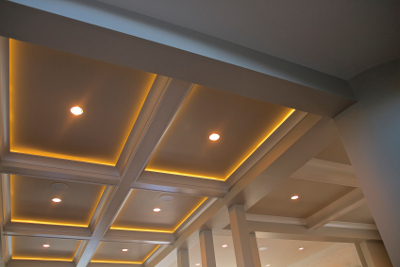 When you own or are in charge of the maintenance of a commercial building, you know that it is very important that the building is well maintained. The building needs to be safe for employees who work in the building, businesses that rent space in the building, and for customers who visit the building. If there is something that is not in good repair and an accident happens, it could mean you will be financially liable. In order to avoid this, it is important to make sure your building is well cared for. It is especially important that the lighting in the building is in good condition. Lighting makes the building safe by keeping it well lit. If you are having problems with your lighting, we can come to your building for commercial lighting rewiring.
Our team of experienced electricians can do commercial lighting rewiring on any commercial building in the Harrisburg, North Carolina area. We are a family-owned and -operated business, and we strive to maintain high-quality work and integrity for every job we do. We are very reliable and will show up on time and ready to tackle the job. We do quality work and use quality products. We will first determine what is wrong with the lighting in your building and then get to work rewiring, so you do not have any more problems with it. We can even replace old wiring that is no longer up to code. It is important to have this done to prevent any fires from starting because of old and faulty wiring.
If you need help with commercial lighting rewiring at your commercial building, reach out to us today at Lamm Electric. We can have the job done quickly and correctly. We offer great customer service, and we will work hard to make sure you have a great experience working with us.
---
At Lamm Electric, we offer commercial lighting rewiring services in Charlotte, Belmont, Huntersville, Indian Trail, Matthews, Mint Hill, Harrisburg, and Mt. Holly, North Carolina.