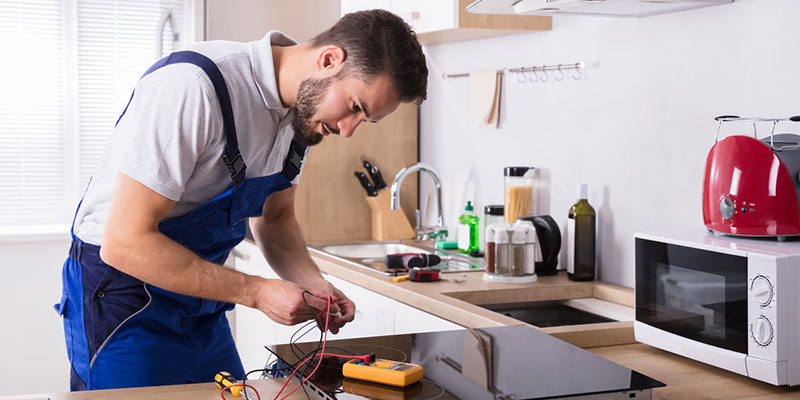 Here at Lamm Electric, we offer both commercial and residential electrical services, so we know that there are important distinctions between them. We also know that finding an electrician when you need one is stressful enough even when you know which kind you need, and that hitting a dead end with a provider of the wrong service will only add to that stress. To help you get the service you need as quickly as possible, in this article, our team will go over some key differences between commercial and residential electricians.
Commercial Electricians- As the name suggests, a commercial electrician primarily works on commercial properties like stores or office buildings. Many commercial electricians are used to working on large-scale projects like new construction, while other providers like our team here at Lamm Electric focus more on smaller ones, like lighting upgrades. Either way, commercial electrical wiring typically runs a higher voltage than residential, and it takes specialized training to work with those currents safely.
Residential Electricians- On the other hand, a residential electrician works on residential properties, usually houses. Unlike commercial wiring, residential wiring usually runs a voltage of just 120 to 240, and also unlike commercial wiring, the wiring in a house is typically concealed inside the walls. Keeping the wires sealed away like this helps prevent undue wear and tear, and also serves to protect your family from shocks. A residential electrician will also be more familiar with the building codes for residential properties and can more readily spot possible issues in that area.
We at Lamm Electric hope that this information has been helpful. If you are in need of any kind of electrician, you can call our team to discuss your situation.