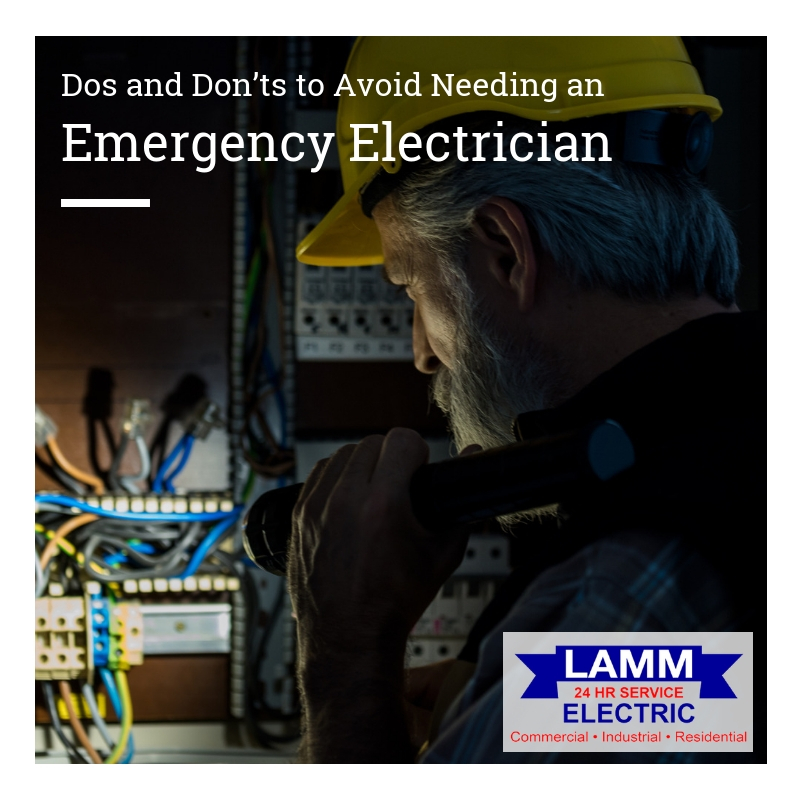 Nobody likes to be in a situation where they need to call an emergency electrician. If it has come to that, you're pretty sure it isn't going to be inexpensive. While some problems can occur that are beyond your control, there are some dos and don'ts you should know that could reduce the likelihood of an emergency electrical repair:
DO have a whole house surge protector to reduce the chance of power surges causing damage to your electronics, but also the wiring in your home.
DO limit the use of extension cords and power strips as much as possible as using these usually indicates you are putting a higher power drain on a circuit than is wise. Overloading a circuit is normally countered by a blown fuse or tripped circuit breaker, but don't rely on that always being the case.
DON'T swap out fuses or circuit breakers for higher amps as your solution to getting more power. There is an excellent chance that the wiring for that fuse or circuit breaker can only safely handle the amount they are designed for.
DON'T leave small kitchen appliances plugged in, particularly older ones or those that aren't in good condition. All it takes is one spark near a kitchen curtain and your home could be in flames.
DO keep your smoke detectors operational and install some if you don't have any. Wired units that respond together are the best type, and it isn't a bad idea to have one near your HVAC system, particularly if it is in the attic.
Granted, some of these, if you don't follow this advice, will have you calling someone besides an emergency electrician – such as the fire department and your insurance company. However, even if a wiring issue doesn't cause a fire, it can still leave you in the dark.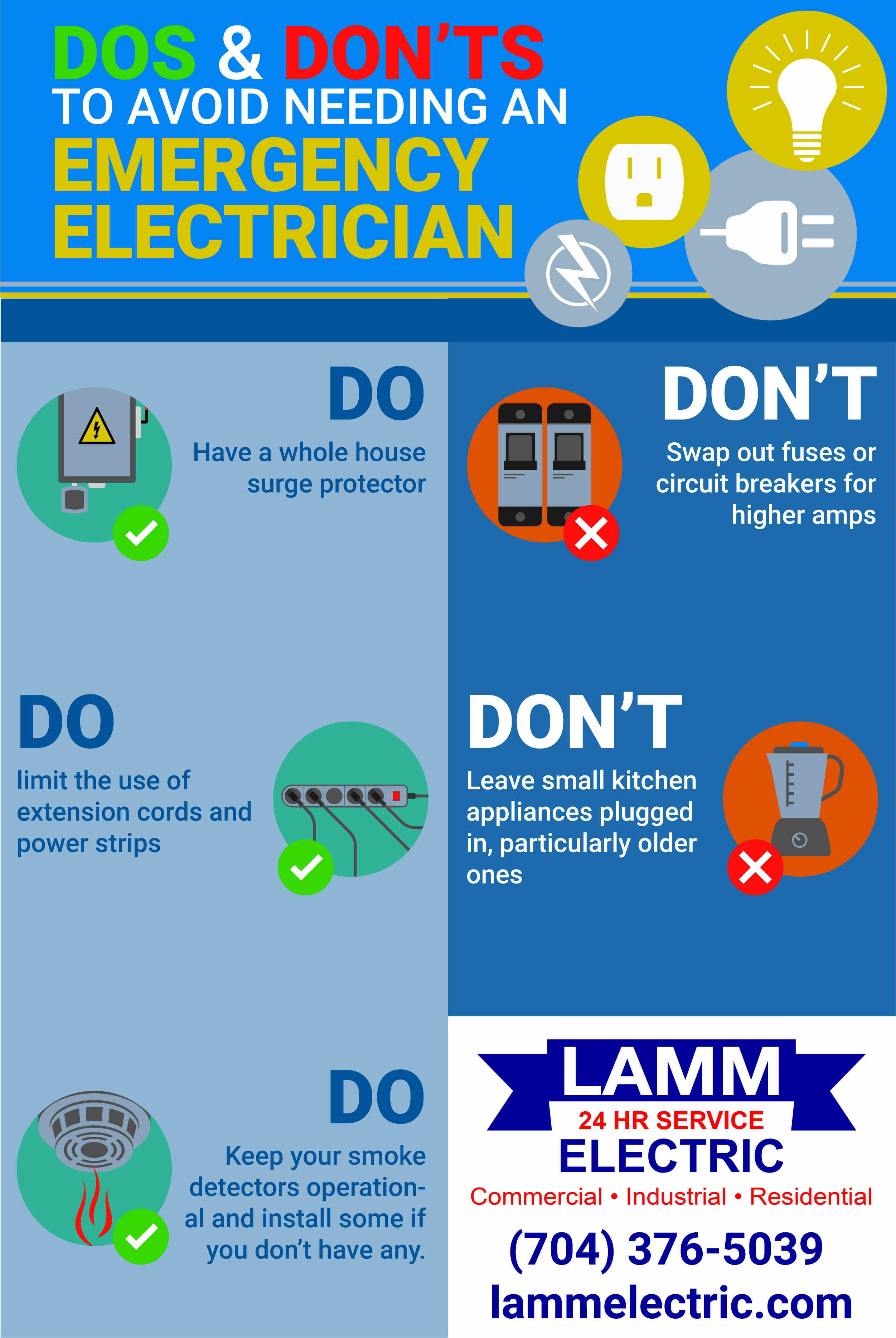 If you would like to have your home's electrical system inspected and gain valuable information about keeping your home and family safe, don't hesitate to call us at Lamm Electric. We would much rather help you during the day with preventative solutions. For example, let us take care of putting in additional circuits to avoid overwhelming one, so you don't have to call an emergency electrician to replace all the wiring on that circuit because it was damaged.