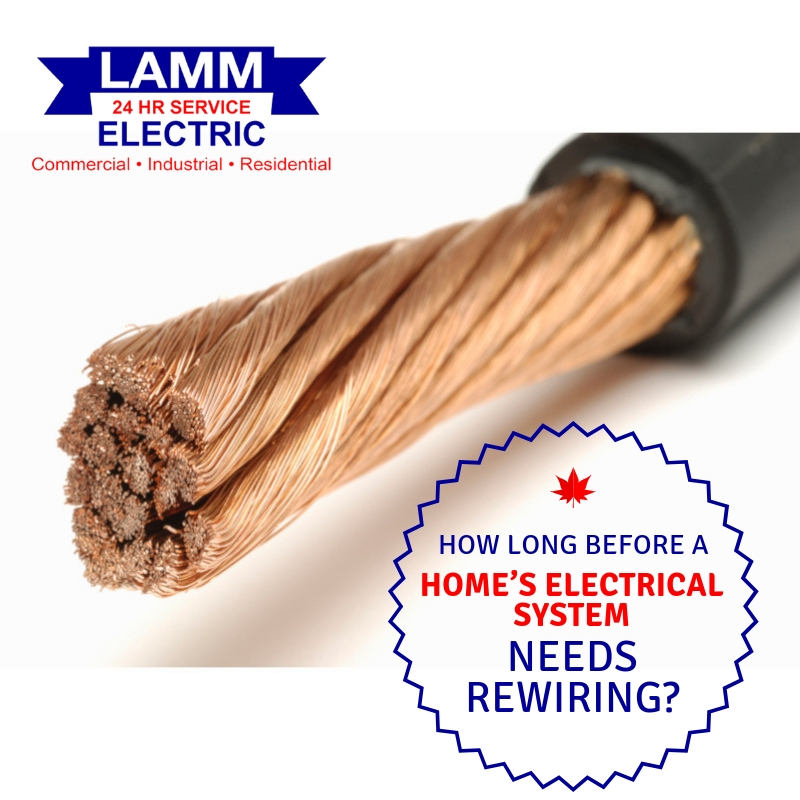 There are numerous separate components in your home's electrical system ranging from bulbs up through the main circuit breaker box. Everything has its own anticipated lifespan and if you've fallen in love with an older home, you may be wondering how soon you'll face some major expenses, such as rewiring or breaker box replacement.
There are two things that can affect how long your home's wiring will last. One is what type of wiring was used, and the other is whether it was installed properly in the first place. While you can shorten its life by overloading the system, and that is becoming more and more common as our dependency on electronics increases, for the most part you can expect to enjoy as much as 100 years before needing rewiring.
Other components have shorter lifespans for the most part. Switches, receptacles, and GFCI receptacles can last two or three decades, even longer if rarely used. Circuit breakers are generally good for 30 to 40 years. The circuit breaker box itself should be replaced if there are signs of shorting or at about 60 years of age. It can be misleading to look at the warranty period on various components and think that is as long as they will last. Keep in mind that those warranties are just to cover the period of time in which an inherent flaw with the component would be realized.
If you have questions about your electrical system, want to know more about rewiring, or need a quote for work, give us a call at Lamm Electric. Each of our technicians has at least 20 years of experience, so you can be assured that your Charlotte, North Carolina home is in excellent hands.