When the lights go out or the circuits falter, commercial electrical repair experts swoop in to save the day. From fuse box malfunctions to lighting mishaps, there are many issues these skilled professionals can resolve, and they are the unsung heroes of the corporate world. Let our team of experts at Lamm Electric shed some light on the importance of commercial electrical repair, with a special focus on commercial fuse box repair and commercial lighting repair.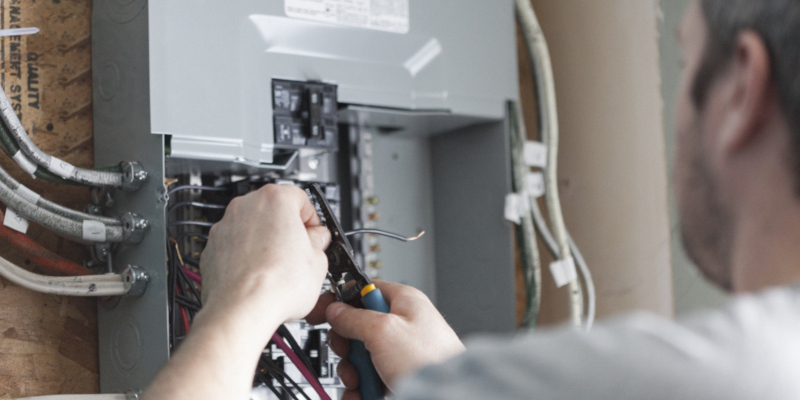 Commercial Electrical Repair- Commercial electrical repair services ensure the smooth operation of businesses by diagnosing and fixing electrical issues. Electricians' expertise encompasses a wide range of problems, including faulty wiring, power surges, and appliance failures. Their swift action not only restores functionality but also prevents potential hazards, ensuring the safety of employees and clients alike.
Commercial Fuse Box Repair- The fuse box is the heart of any electrical system. A malfunctioning fuse box can lead to power outages, damaged equipment, and even fire hazards. Commercial electrical repair technicians possess the knowledge and tools to diagnose and repair fuse box issues promptly. They can replace faulty fuses, upgrade outdated systems, and implement safety measures to safeguard against future problems.
Commercial Lighting Repair- Proper lighting is vital for productivity, ambiance, and safety in commercial settings. Commercial lighting repair specialists are adept at troubleshooting lighting malfunctions, replacing bulbs and fixtures, and optimizing energy efficiency. Whether it's a flickering fluorescent tube or a complex LED installation, electricians have the skills to restore the perfect illumination for any workspace.
Commercial electrical repair services, including commercial fuse box repair and commercial lighting repair, play a crucial role in keeping businesses up and running. Commercial establishments can ensure a safe and well-lit environment for their employees and clients by entrusting electricians with their needs.