At Lamm Electric, we are a family-owned and operated business that has been serving the Charlotte, North Carolina area since 1993. Every technician on our team has at least 20 years of experience, and our company is fully licensed, bonded, and insured. When you call us to take advantage of our commercial or residential electrical services, you can rest assured that they will be taken care of by a technician who knows exactly what they are doing.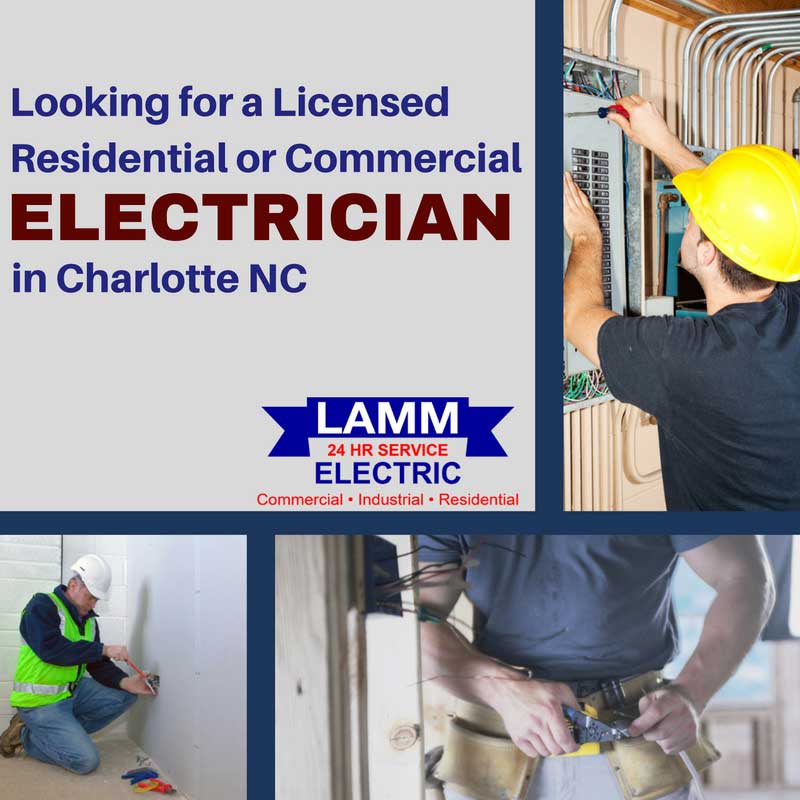 To ensure your satisfaction at all times, we also offer emergency services. We understand how disconcerting it is to have an electrical emergency on your hands and not know who to turn to. We encourage you to call us whenever you need us, even if it's in the middle of the night.
Don't put your home or business' electrical needs into the hands of just anybody. Instead, call Lamm Electric to provide you with high-quality work and an unprecedented level of professionalism with our electrical services.