There are many similarities between commercial and residential electricians, but there are definitely some differences as well. If you own a commercial building and are experiencing electrical issues, then we recommend you call a commercial electrician. A commercial electrician will have the expertise and knowledge to repair your commercial electrical issues properly and efficiently. Below are three ways to hire a superior commercial electrician.
1.   Check Experience – You will want to make sure that the commercial electrician actually has commercial experience. Like we said above, there are definitely differences between residential and commercial repairs. You don't want to hire a strictly residential electrician to take care of your commercial needs.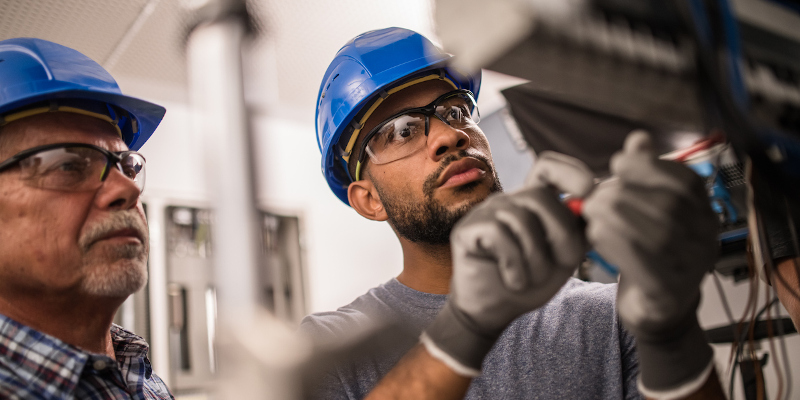 2.   References, Reviews, and Recommendations – Before you hire a commercial electrician, you will want to do a little background check to ensure that you are hiring the best. Ask the company for references, read online reviews, and ask around for recommendations. Doing these three things can save you a lot of time and stress in the long run.
3.   Licensed and Insured – Do not hire a company that is not licensed and insured. By hiring a licensed and insured commercial electrician, you will be protecting yourself, your employees, and your assets.
Here at Lamm Electric, we feel like we are a superior commercial electrical company. We strive to always put the customer first. We have a long positive track record of experience and are pleased with our superior reviews and happy customers. Give us a call today.