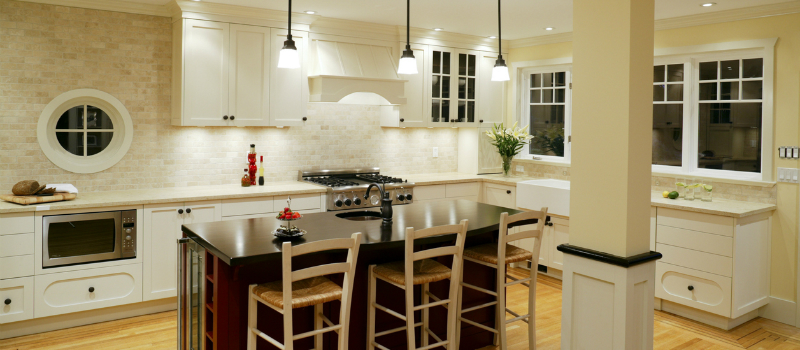 There are some features in your home that can automatically make it look dated and less appealing.  Things like paint color, cupboard types, or room layouts can all add to or detract from the value and appeal of your home.  One thing that can make a dramatic difference without a huge overhaul can come through lighting fixtures. However, lighting installation can be daunting and sometimes difficult, especially when you are looking at recessed light fixtures, lighting in high or odd places, heavy or large fixtures, or adding overhead lights where there previously were none.  Our lighting installation experts can help you make this switch over from "blah" to "beautiful" faster and easier.  And with just this simple change, you can drastically change the look and market appeal of your home.
One of the first things to consider when choosing a new lighting fixture is what type of aesthetic look you are hoping to achieve. From contemporary to country to classic, you need to decide what look you want this new "wow" factor to portray.  A few places where proper lighting fixtures can make the most dramatic impact in your home are in the entryway, dining room, and bathrooms.  Each can portray a different feeling, but set a specific tone for the room and your home.  Large, low-hanging pendant lamps or chandeliers over your dining room table are a stunning way to center the room and create a feeling of elegance or richness in the space without having to change the entire room.  In more open-concept floorplans, this can also define that particular space.
For the kitchen, consider multiple hanging or recessed lighting fixtures to make the room bright and to add dimension and class.  Bathrooms need particularly good lighting over vanities. The right piece can make a statement of luxury and beauty while providing ample light for your morning routine.
Whatever style it is you choose, this simple change of updating your lighting fixtures can make your home feel more luxurious without a huge overhaul.  Let our team help make your lighting installation a safe and quick update. Give us a call today!