Our experienced electricians will provide you with quality commercial electrical rewiring in Mint Hill.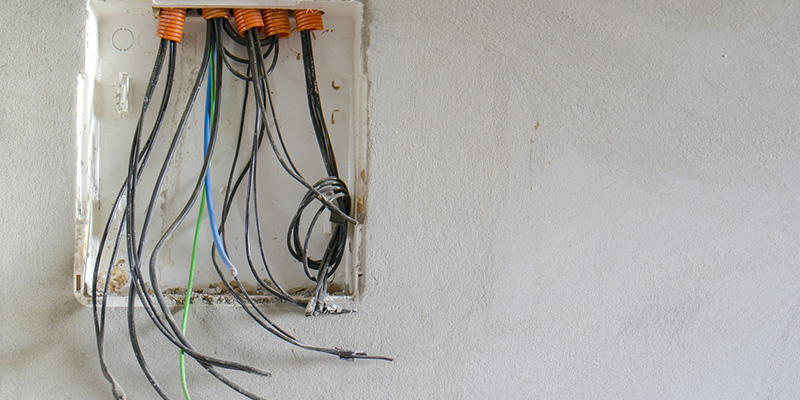 It takes a lot of different components to run a business.  Business owners have a lot they need to do to keep their business running smoothly.  One component of running a business that many people do not consider is electricity.  Without a good electrical system, it is next to impossible to run a successful business. It is really hard to answer emails, receive faxes, or use any sort of technology without electricity. Imagine having to work in the dark or having fuses pop all the time because your business has bad wiring.
If your Mint Hill, North Carolina business is in need of commercial electrical rewiring, our team at Lamm Electric can help you out.  We have been in the electrical business for over 20 years.  All of our certified electricians have at least 2 decades of experience in commercial electrical rewiring.  Your business will be in good hands with us.
At Lamm Electric, our customers are our top priority.  We will do everything we can to make sure you have a great experience with us and that we provide you with great service.  We also know that running a business is very expensive, so we keep our prices competitive and affordable. We will never try to talk you into having us do unnecessary work.
If you work in an older building, chances are the wiring needs to be updated.  Old wiring can create a lot of problems like popping fuses, faulty breaker boxes, and power surges.  Power surges are especially dangerous because they can cause damage to all of your electronics.  In some cases, old wiring can even cause fires.  Having your wiring checked out and updated can save you from all of these problems and will end up saving you a lot of money in the future.
Call us today at Lamm Electric to ask about our commercial electrical rewiring services. You will be glad you did.
---
At Lamm Electric, we offer commercial electrical rewiring services in Charlotte, Belmont, Huntersville, Indian Trail, Matthews, Mint Hill, Harrisburg, and Mt. Holly, North Carolina.