If you are looking for highly qualified and experienced electrical contractors in Mint Hill, look no further than Lamm Electric.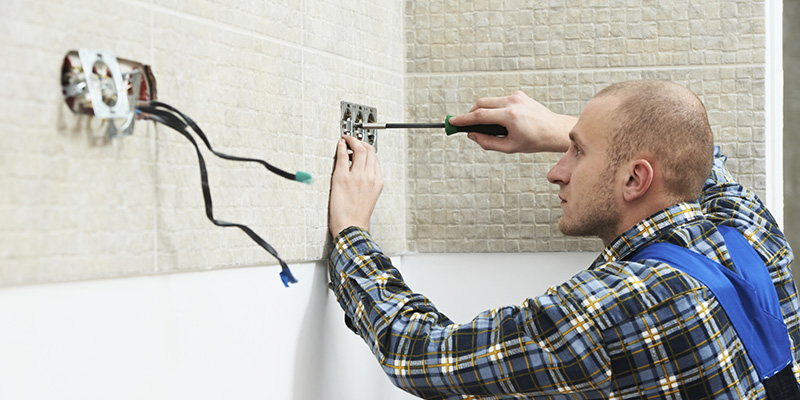 Do you need electrical work done at your home or business?  Are you having a hard time finding electrical contractors who are qualified and honest?  Well, you do not need to look any further than our team at Lamm Electric.
We have been electrical contractors in Mint Hill, North Carolina for over two decades.  All of our electrical contractors are extremely experienced, with 20 plus years of experience.  No job is too big or too small for us.  At Lamm Electric, we specialize in both commercial and residential electrical work.
If you are experiencing any electrical problems in your home, it is very important to have them looked at by a licensed electrician or electrical contractor.  Electrical problems can cause damage to your home and may even cause a house fire.  Protect your home and your loved ones by getting any residential electrical problems fixed as soon as possible.
It is also important to have electrical problems at your business resolved as soon as possible.  At Lamm Electric, we can tackle any size commercial electrical problem, from blown fuses to rewiring your entire business and updating all of your wiring. We can wire new construction, work on generators, do computer cabling, and much more.
At Lamm Electric, we are a family owned and operated business.  Our customers are our main priority, and we have excellent customer service.  If you are looking for honest, reliable, experienced, and affordable electrical contractors, call us at Lamm Electric today.  We will work with you to get all your electrical issues resolved in a timely manner. We look forward to doing business with you.
---
At Lamm Electric, our electrical contractors proudly serve Charlotte, Belmont, Huntersville, Indian Trail, Matthews, Mint Hill, Harrisburg, and Mt. Holly, North Carolina.