No commercial electrical installation job in Huntersville, NC is too large or small for our team to handle.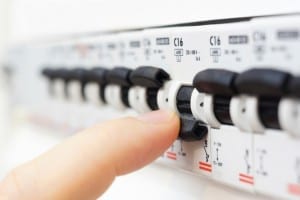 Commercial Electrical Installation in Huntersville – Without a fully functioning electrical system, you may have a hard time getting anything done at your commercial location. Whether you need to update your building's electrical system during a renovation or you are building an entirely new location from the ground up and are ready to put in the electricity, at Lamm Electric, we are here to help you with all aspects of the commercial electrical installation process.
When we are presented with a new commercial electrical installation project in the Huntersville, North Carolina area, we don't simply go in and start putting in new wires. Rather, we fully assess the electrical needs of the building and draft installation plans that comply with all local building codes. We do this because we value providing every one of our clients with customizable, effective electrical solutions.
We encourage you to keep in mind that no commercial electrical installation job is too large or small for our team to handle. We have decades of experience behind us, and we've also installed new electrical systems at a variety of different locations. Our goal is to make the commercial electrical installation process as seamless as possible, so you can continue to focus on helping your business grow.
If you have any questions about our commercial electrical installation services and why you should allow our team to manage your installation project, please reach out to us at Lamm Electric today. We look forward to hearing from you and to meeting the exact electrical needs of your business now and in the future.
---
At Lamm Electric, we offer commercial electrical installation services in Charlotte, Belmont, Huntersville, Indian Trail, Matthews, Mint Hill, Harrisburg, and Mt. Holly, North Carolina.