We can help you save time, money and potential headaches with a commercial breaker box installation in Huntersville, NC.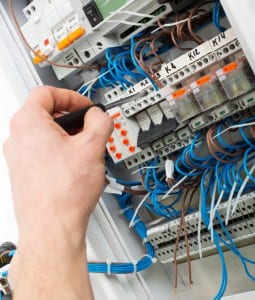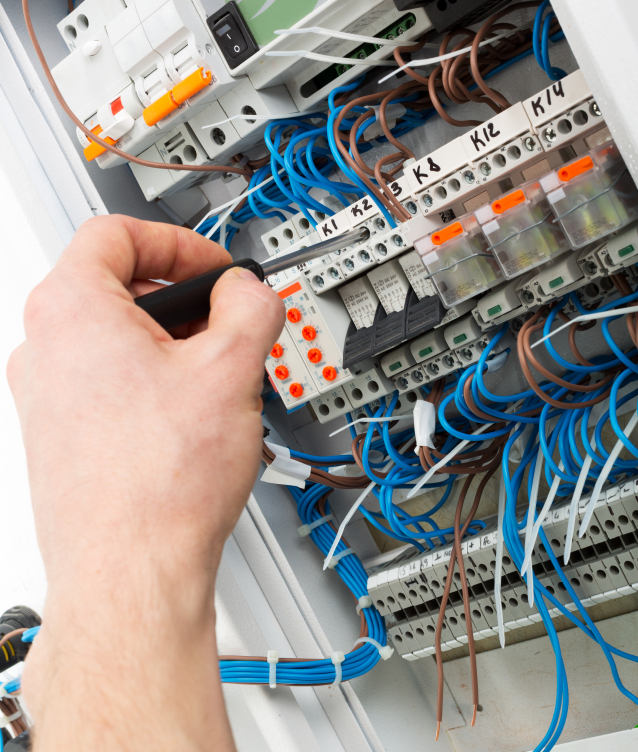 Commercial Breaker Box Installation in Huntersville – Commercial electrical systems can vary widely from location to location and are often highly specialized to the needs of the business. Because of the much wider variety of devices, appliances, and requirements of commercial electrical systems, commercial breaker box installation is often required by local and state building codes, and working with a professional can make the process more efficient, faster, and better able to meet the needs of your business from the very first minute.
The location of your commercial breaker box should be chosen carefully. The efficient delivery of power and ease of maintenance should be balanced with the need to keep the area secure and away from public areas. Good electrical system design is part of any building or remodeling process, and well-written can clear plans for the electrical system will save everyone time, money and potential headaches with a commercial breaker box installation.
Planning for potential future uses and needs can also benefit your long-term structure needs as business demands change and tenants come and go. Office spaces can require major support for servers and computer systems, laundromats require different types and layouts of power to operate the many appliances, and retail stores will have varied demands, depending on the type of business and their clientele.
For all of your commercial breaker box installation needs, our team at Lamm Electric has the knowledge, expertise, and experience to help your business succeed. With over twenty years helping our friends and neighbors in the Huntersville, NC area, we know that the quality of our work and how we treat our customers are the two major reasons for our success.
---
At Lamm Electric, we offer commercial breaker box installation services in Charlotte, Belmont, Huntersville, Indian Trail, Matthews, Mint Hill, Harrisburg, and Mt. Holly, North Carolina.