From small jobs to large commercial electrical installation projects for your Matthews business, count on our reliability and quality to exceed your expectations.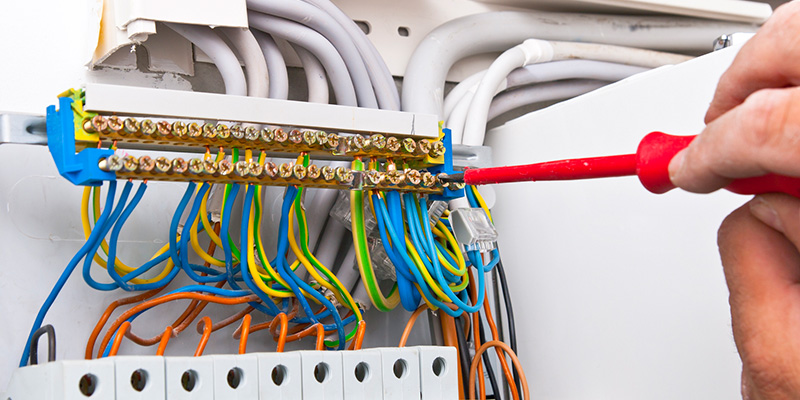 Having reliable power is an important part of starting a new business or expanding an existing one. If you are looking for commercial electrical installation in the Matthews, North Carolina area, our services at Lamm Electric will give you the results you need. Our team has decades of experience and keeps up with all codes and advances in the industry to give you reliable results.
We take the time to learn the power demands of your company, so we can be certain your commercial electrical installation meets those needs. If you have plans for expansion, we can also address those future demands, so you are good to go when they occur. It never hurts to have more reliable power than you think you need, but it can be disastrous when you do not have enough.
It is also true that needs can change in ways you didn't expect, so if your past commercial electrical installation needs a bit of tweaking, don't hesitate to call on us. We have worked with many different businesses, including office buildings, gyms, restaurants, and more, so we're confident we can provide you with the services you need.
Whether you have a simple installation project in mind or wiring for an entire building, including commercial breaker box installation and commercial lighting, you can count on us to complete the task in the timetable we promise. We use quality materials, and our workmanship is unrivaled, so you can expect reliable performance for years to come. Contact us today with any questions or to get started on getting a proposal for your commercial electrical installation project.
---
At Lamm Electric, we offer commercial electrical installation services in Charlotte, Belmont, Huntersville, Indian Trail, Matthews, Mint Hill, Harrisburg, and Mt. Holly, North Carolina.