Breaker box installation is not a DIY project – call us and we'll handle it for your Matthews home, so you, your family, and your home aren't put in harm's way.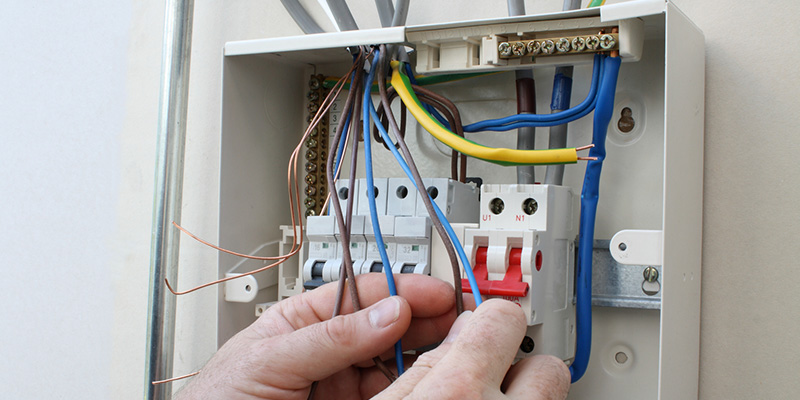 There are different reasons why you might need breaker box installation. You may be building a new home or commercial building in Matthews, North Carolina. You may need to replace an old fuse box system or an older breaker box that is a fire hazard. You may need an additional box or replacement box because you've run out of room for the circuit breakers you need in the one you have. Whatever the case may be, you can count on us at Lamm Electric to get the job done efficiently and following all code requirements, all at a fair and reasonable price.
Even if you typically handle small electrical projects on your own, you won't want to handle breaker box installation. We are fully licensed to handle this complex electrical service, and we understand the code requirements, so you get the best possible results. It can also be potentially hazardous as you are working with lines that carry quite a bit of voltage. It only takes one wrong move to cause physical harm, not to mention possibly ending up with an electrical fire. Trust us; you'll sleep better at night knowing a highly trained and experienced electrician handled your breaker box installation.
Speaking of experience, every technician on our team has a minimum of 20 years of experience. You can feel confident that each step of this complex process will be handled properly, so your electrical system operates as it should and is safe for you, your family, and your home. Contact us today to learn more.
---
At Lamm Electric, we offer breaker box installation services in Charlotte, Belmont, Huntersville, Indian Trail, Matthews, Mint Hill, Harrisburg, and Mt. Holly, North Carolina.