Electrical rewiring is sometimes necessary to meet the growing power demands at your home or business or to resolve old wiring that isn't safe.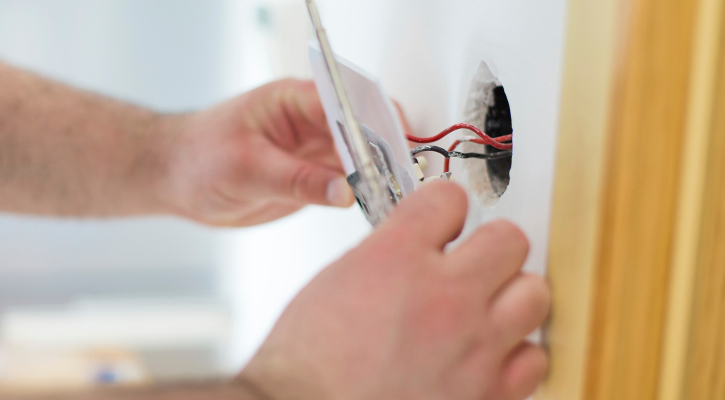 There are several situations where your Harrisburg, North Carolina home or business could use the electrical rewiring services that we offer at Lamm Electric. Sometimes it is necessary because the wiring has become old or damaged and is in need of upgrading to keep up with code regulations and for safety reasons. Other times it is because your power needs have changed and the current wiring cannot handle the demand. It might also be that you are doing a renovation and electrical rewiring at this time is ideal as everything is open and accessible.
Whatever the reason that you need electrical rewiring or if perhaps you just suspect that you do, we assure you that you won't get more reliable and high-quality results than with the highly-trained, licensed electricians in our employ. Every technician has at least 20 years of experience with electrical installations, repairs, and electrical rewiring, so it is safe to say that they know what they are doing to give you the best possible advice and results.
Whether you need one circuit changed out, a dedicated circuit installed, or electrical rewiring for the entire house or building, trust us to use quality materials and workmanship that will handle your power needs. We will be happy to address any questions you might have about cost, disruptions to your business or family schedule, timeline for completion, and more. Call today to schedule a consultation to discuss electrical rewiring or any of our services. We look forward to upgrading and improving your home or business.
---
At Lamm Electric, we offer electrical rewiring services in Charlotte, Belmont, Huntersville, Indian Trail, Matthews, Mint Hill, Harrisburg, and Mt. Holly, North Carolina.
Similar Services We Offer: